Fire Resistance Laboratory - FIRERESLAB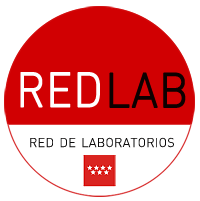 FIRERESLAB
Structure
Services
Equipment
Rates
Contact
FIRERESLAB
The units comprising "FIRERESLAB" (Fire Resistance Laboratory) are located at the IMDEA Materials Institute and are organized into three fundamental units:
Chemical characterization and synthesis Unit: Here takes place the design and preparation of high efficiency polymeric compounds and/or fire retardants. At the same time is divided into:

Thermo-chemical/mechanical characterization.
Chemical synthesis.

Polymers and multifunctional additives manufacturing and processing Unit.
Test and study of flame retardant mechanisms Unit.
The head of the laboratory is Jimena de la Vega (jimena.vega@imdea.org). Each of the units also has the scientific supervision of the researchers responsible for each of the research lines.
Structure
Services
Equipment
Rates
Contact