IMDEA Materials congratulates Andrés Sierra Soraluce who was yesterday awarded the best oral presentation at the Fatigue, Fracture and Wear Conference 2022.
Sierra Soraluce's work at IMDEA Materials is focused on the heat treatment method quenching and partitioning (Q&P) of martensitic stainless steel (MSS). The presentation given by Sierra Soraluce explores the fatigue behaviour of MSS after undergoing such treatment.
"In the search of new ways to optimize materials for the present challenges of the industry (sustainability, affordability…), we are looking into the potential of martensitic stainless steel (MSS)," Sierra Soraluce told IMDEA Materials.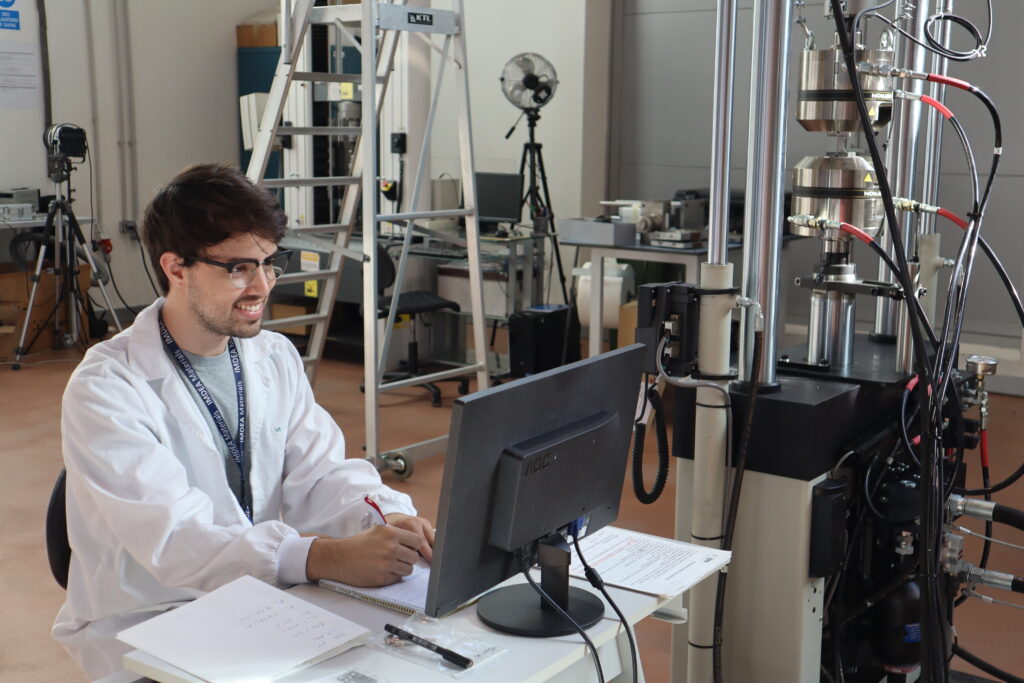 "This is a material already present in daily life (cutlery, knife blades), but its use can be expanded if its mechanical and application-related properties are improved. To do so, we are applying a heat treatment called quenching and partitioning (Q&P) to the martensitic stainless steel.
"This a relatively new approach still being studied, but the improvement of the strength-ductility balance has already been proven. However, other important properties are yet to be properly characterized. One example of this is the fatigue behaviour of the material, as there has not been any published work on it yet. We have studied 3 quenching and partitioning treated martensitic stainless steel in a high-cycle fatigue regime.
"For all studied alloys, we have found their fatigue limit (a maximum stress at which the material will not fail even after 10 million cycles), and by analyzing the fatigue fracture surfaces, we have identified the mechanisms of crack initiation and propagation; confirming the influence of the microstructure on these fatigue mechanisms.
"The comparison to the standard conditions of MSS showcase the great improvement of mechanical properties of Q&P treated martensitic stainless steels. This work is a stepping stone for future work, as Q&P allows to fine tune the final microstructure by changing the heat treatment parameters, and thus, fine tune also the mechanical and application related properties of the material."
You can check out Sierra Soraluce's complete presentation at the FFW 2022 website: http://www.academicconf.com/video?confname=ffw2022