IMDEA Materials Institute has today received the visit of almost 40 students from IES Juan Antonio Fraguas Forges, as part of our ongoing mission to spread interest and awareness in science and research among the younger generations.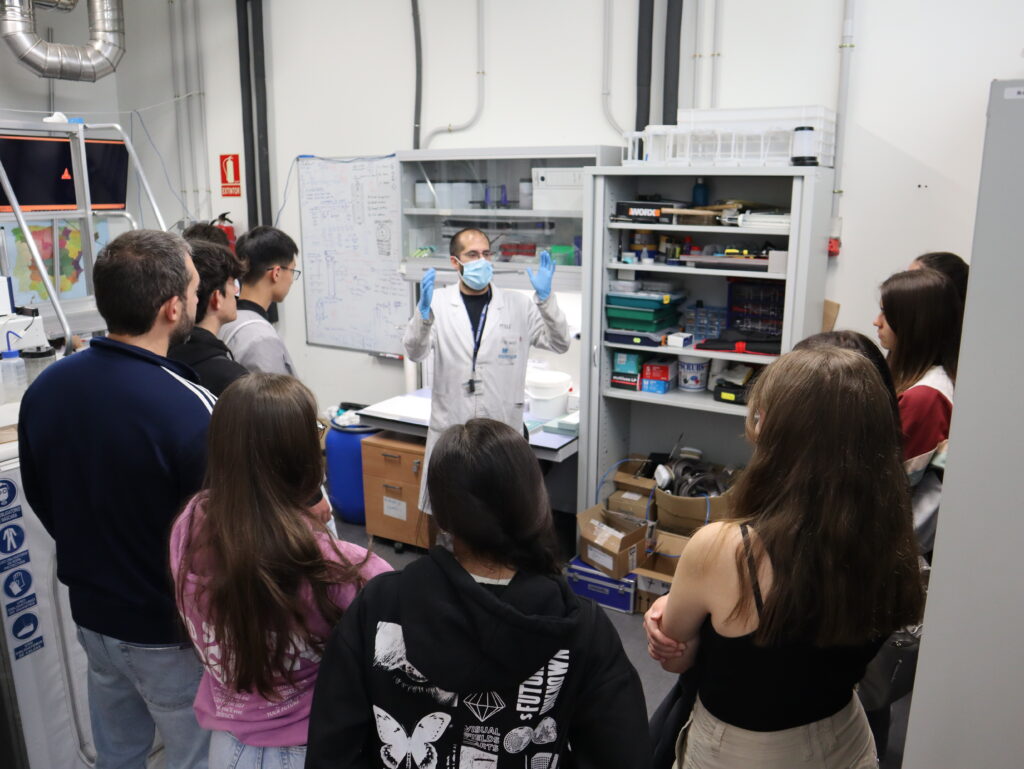 As part of the visit, Jonathan Espinoza, from the Institute's "In Situ Materials Processing and Characterization" research group, explained the basic principles of computed tomography and X-ray tomography.
Dr. Manuel Avella, Researcher and Laboratory Manager, showed the groups the Electron Microscopy Laboratory, while researcher and technician, Luis Arévalo, spoke about the Institute's work in the field of nanotube technology.
Dr. Jesús Ordoño cerró contando su experiencia personal en el sector.
Se trata de la sexta visita de este tipo con centros escolares y universitarios de la Comunidad de Madrid en lo que va de año.