Composites sustainability and effective industrial digitilisation were the central topics of discussion as IMDEA Materials Institute hosted the 6th meeting of its Industrial Advisory Board (IAB) in Madrid.  
This year's meeting featured an IAB Member Talk on composite sustainability presented by David Tilbrook, Strategic Research Manager at Hexcel, a global leader in advanced composites technology for the aerospace industry.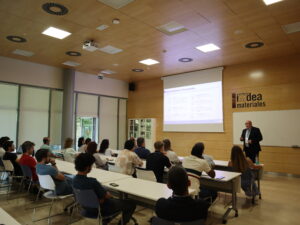 For the first time as part of an IAB meeting, attendees were also invited to participate in a poster session featuring several of the Institute's current researchers presenting their latest findings. This included research relating to a variety of fields including nanostructured composites, phase-field modelling, additive manufacturing and more.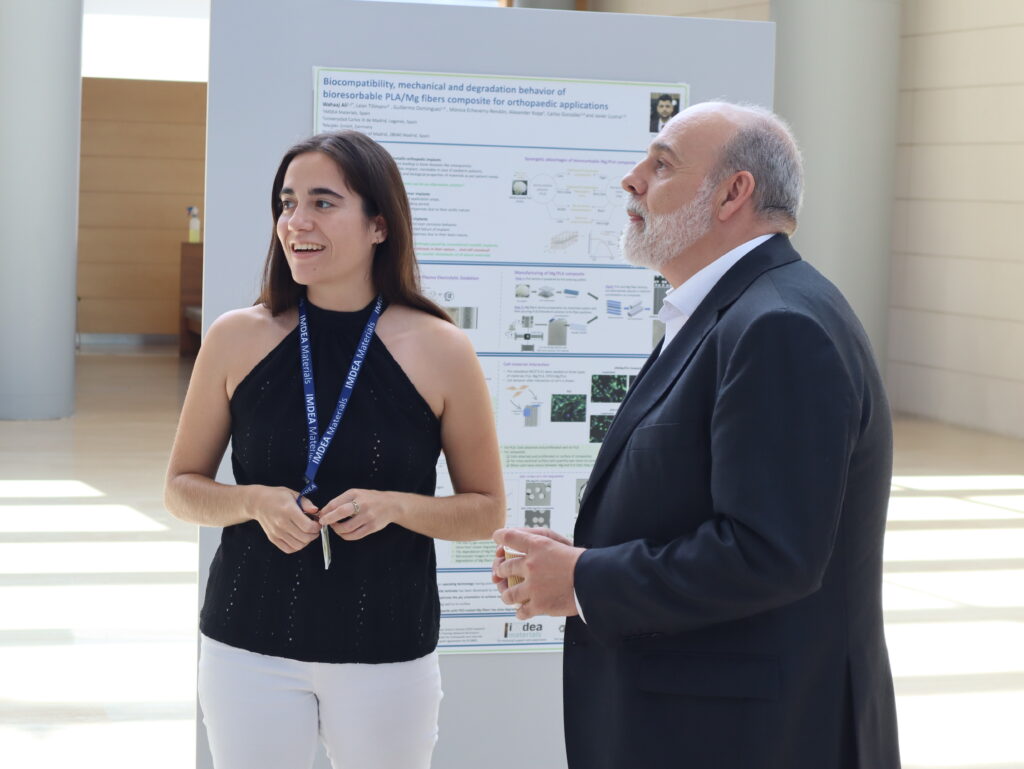 The second half of the day's proceedings saw a session on Materials and Processes Digitalisation with a focus on industrial digitalisation strategies.
Following this, IAB members were given a tour of IMDEA Materials' facilities. The visit featured a first look at the Institute's new X-Ray tomography machine, unique in southern Europe, and its recently installed Small/Wide Angle X-Ray Scattering (SAXS-WAXS) equipment, funded via IMDEA Materials' role in the Community of Madrid's MAMAP project.
The group was also shown the Institute's Quad Laser SLM, a state-of-the-art laser powder bed fusion (LPBF) machine for metallic additive manufacturing (3D printing). As its name suggests, the Quad Laser SLM boasts 4 lasers as opposed to the single laser capability of the Institute's previous LPBF equipment.
Finally, researchers were also on hand to present recent upgrades to IMDEA Materials' biomaterials synthesis and cell culture laboratories which add new capabilities in the Institute's ongoing quest to develop the next generation of biomaterials and biomedical devices.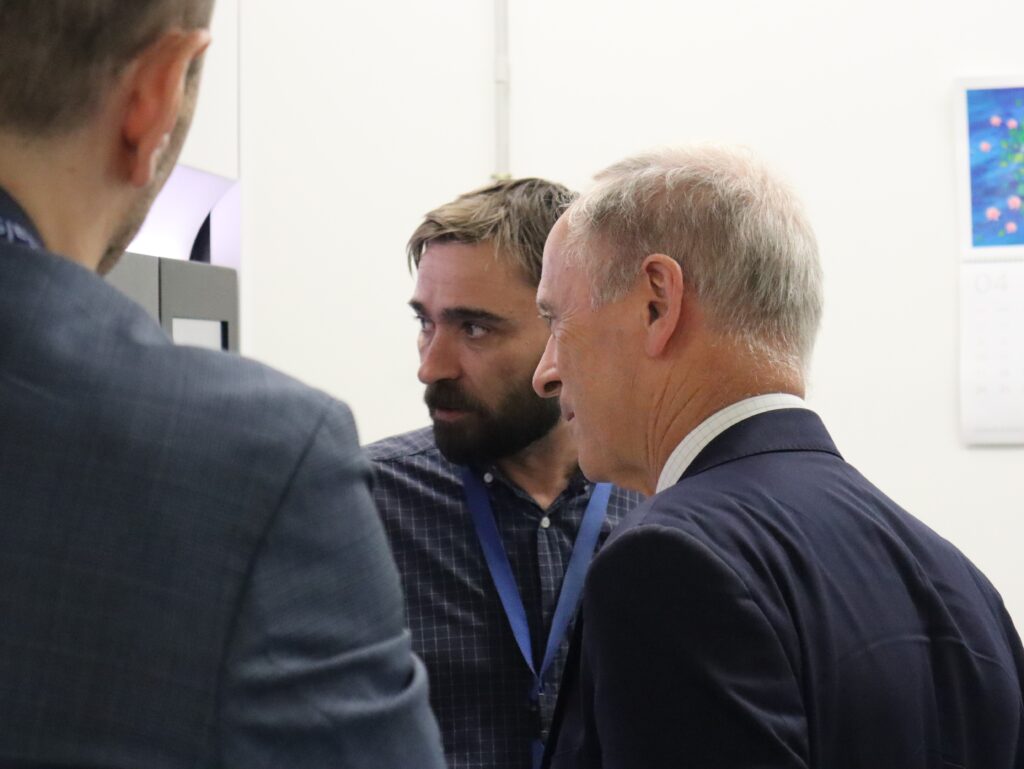 IMDEA Materials' IAB was formed in 2021 as an initiative of the Institute's Technology Transfer and Innovation Office.
Its primary goal is to bring together high-level leaders in R&D&I activities from industries whose own research and requirements are complementary to those of IMDEA Materials Institute.  
This year's meeting marked the first time that Thomas Lück, CEO of the German SME CIRP GmbH, an expert in the development and manufacture of plastic parts for various industrial applications, took part in an IAB meeting as a recently incorporated member of the council.
Current members include representatives from Indra TyD, AMES, ArcelorMittal, HP, ITP Aero, AIRBUS, SILO Company, ANTOLIN, B. Braun Group, Tolsa, Toyota Motor Europe, HEXAGON HMI, CIRP GmbH and Hexcel.