Dr Francisca Martínez-Hergueta has highlighted the positive work and research environment provided by IMDEA Materials Institute as one of its most attractive features for current and prospective researchers.
Martínez-Hergueta spent five years at IMDEA Materials from 2011 to 2015 where she completed her PhD in Engineering for Structures, Foundations and Materials supervised by Dr Carlos Gonzalez and Prof Javier Llorca.
She has since gone on to work as a post-doctoral researcher at the University of Oxford and is currently a Lecturer in Impulsive Dynamics at the University of Edinburgh's School of Engineering.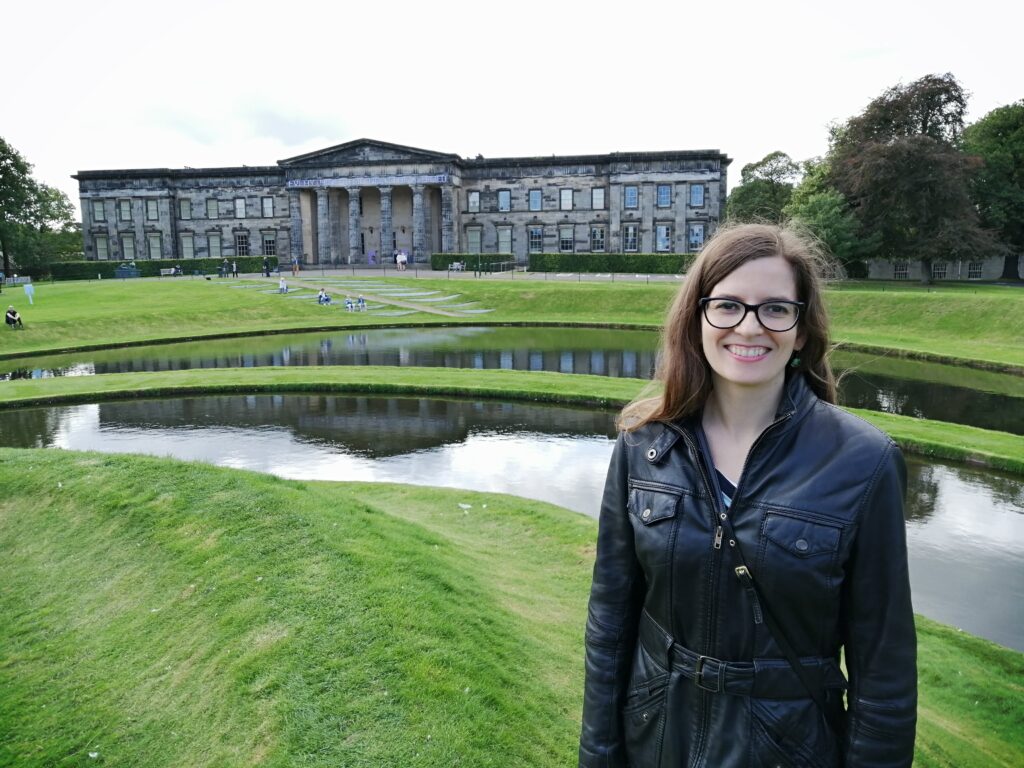 Looking back on her time at IMDEA Materials as a predoctoral researcher, Martínez-Hergueta pointed to the institute's collegial and supportive environment as a key element in its appeal to students and researchers.
"If PhD students are not given the right environment to work in, they tend to become quite competitive and that's a formula for disaster," she said.
"Studies have shown that one-third of PhD students, and also many academics, suffer from mental health issues. During my time at IMDEA however, Carlos managed to get everything right and create a really healthy environment for researchers and I think that should be a priority at any academic or research organization."
Despite now being seven years removed from her time at IMDEA Materials, Martínez-Hergueta continues to collaborate closely with her former colleagues.
Her most recent paper, Ballistic response of needlepunched nonwovens, which was published in last year's Mechanics of Fibrous Networks, was written in conjunction with both Gonzalez and Llorca.
"I still continue to work with them", Martínez-Hergueta said. "They are my mentors and even though it's been quite a few years, they are still helping me a lot.
"Any time that I have a big proposal coming up, they are always happy to review it and give me the support that I need, so I'm very grateful for that."
As opposed to her time at IMDEA Materials which was almost entirely devoted to research, Martínez-Hergueta's current position adds the extra elements of teaching and admin work into the equation.
But while she estimates that around 60% of her time is now dedicated to those two areas, that hasn't stopped Martínez-Hergueta from continuing her investigations into novel composite materials.
Two of her current lines of research revolve around composites with improved ballistic impact performance for the aerospace industry, and low-cost composite materials for the automotive sector.
"The automotive sector doesn't have the same kind of resources to dedicate to R&D as the aerospace sector, so unless we can produce composites which are cost-effective compared to their traditional metal alternatives, they are not going to be a viable option" she said.
"This is especially important in the next generation of electric vehicles as one of the biggest problems facing these vehicles is that the batteries they use are extremely heavy. What that means is that we need to try to reduce the weight of the rest of the components to bring the overall weight of the vehicle down."
Fascinatingly, as a part of her role with the University of Edinburgh, Martínez-Hergueta has also taken on the task of advising the UK's next generation of rocket scientists as a student advisor with the Endeavour Rocketry team.
"My expertise is in materials and mechanical systems so I review their designs, and help out when it comes to design and testing," she said.
"We actually won a UK competition last year for a satellite the size of a can which was used to measure CO2 emissions over cow fields. There are a lot of cows in Scotland so it's quite an important field of investigation," she added with a laugh.
And with regards to advice for others who may be considering following her path in completing a doctorate of their own, Martínez-Hergueta had no doubts that it would be well worth the effort.
"Doing a PhD in general is a great way to improve your career prospects because it gives you a unique set of abilities," she said. "You need to be resourceful, you need to be patient and also focused. The three-four years spent doing a PhD definitely give you those skills.
Interested in joining the IMDEA Materials team as a predoctoral or postdoctoral researcher? Check out our open job positions here: https://jobs.materials.imdea.org/
You can find a transcript of our full interview with Dr Francisca Martínez-Hergueta here: https://materials.imdea.org/francisca-martinez-hergueta/