BIOMET4D researcher Dr. Pedro José Díaz Payno has highlighted the latest developments in 4D printing technology as part of the Francisco de Vitoria University's seminar series.
4D printing is a central element of the BIOMET4D project which aims to create a new generation of biodegradable, load-bearing implants capable of changing shape for dynamic tissue restoration to provide improved health outcomes.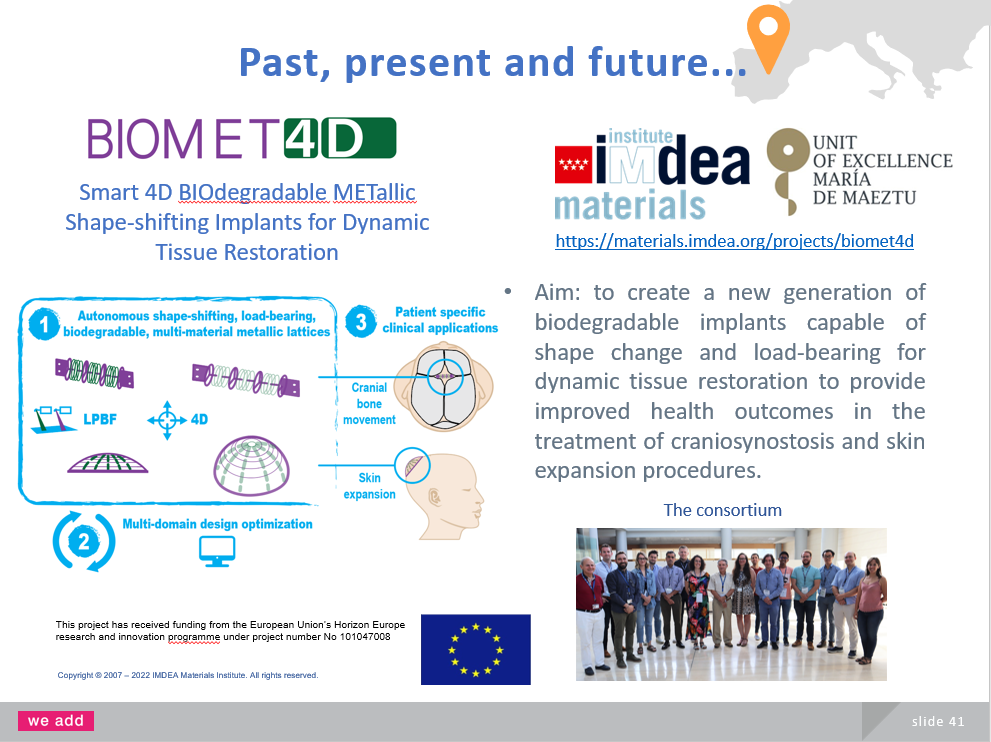 Dr. Díaz Payno's presentation focused on his career development up to date, including his latest research on 4D (bio)printing for cartilage tissue engineering and biomedical device development.
The in-person seminar was attended by about 25 university students and professors. BIOMET4D is funded by the European Innovation Council through the EIC Pathfinder programme.