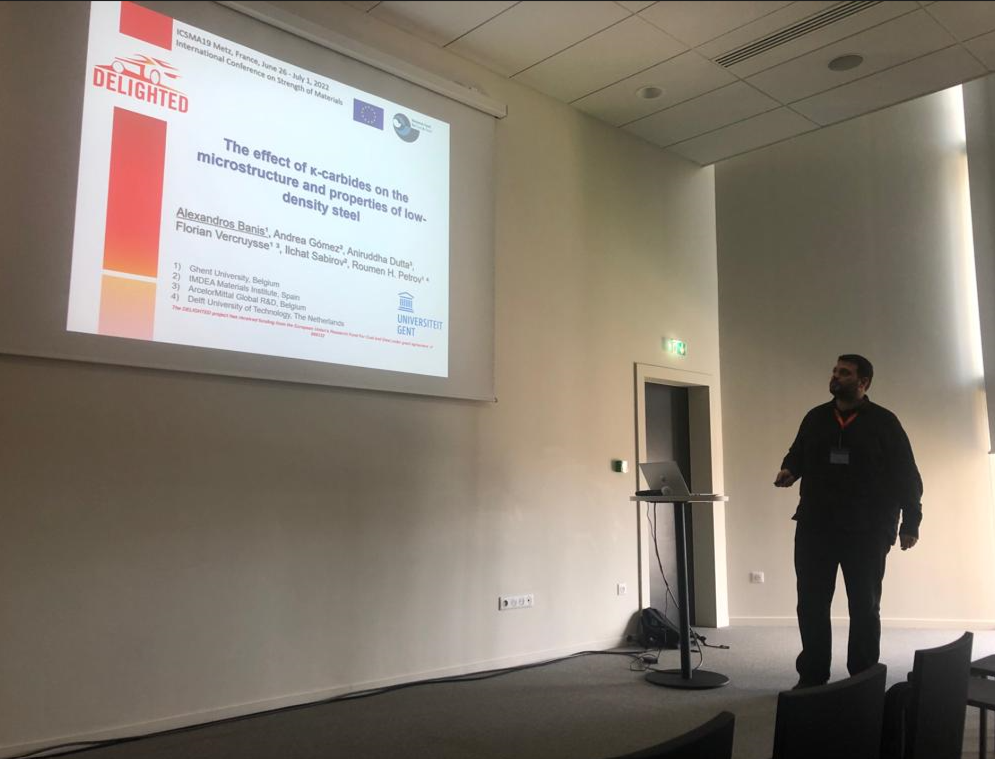 The DELIGHTED members continue to actively disseminate the outcomes of the project.
Dr. Alexandros Banis from University of Gent has participated in the 19th International Conference on Strength of Materials (ICSMA) 2022 in Metz, France, on June 27 – July 1, 2022.
The ICSMA is the premier international congress in the field of material strength organized since 1967, where the latest achievements in experiments, characterization, simulation and modelling, as well as new applications for technology transfer, are presented and discussed.
Alexandros has given a talk on the effect of κ-carbides on the microstructure and properties of a low-density steel Fe-30Mn-9Al-1C.