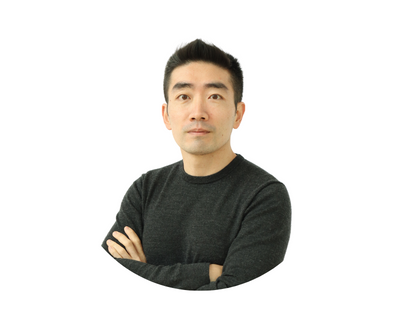 The incredible work being done as part of the BIOMET4D project to create next-generation 4D biodegradable implants for tissue regeneration wouldn't be possible without our team of amazing researchers.
Get to know our team through our interview series. In this edition, we talk to Dr. Muzi from IMDEA Materials Institute.
Question: Firstly, Muzi, thank you for taking the time for this interview. Could you begin by giving us a brief overview of your current position?
Answer: Hello, my name is Muzi Li. I'm here at the IMDEA Materials Institute, where I'm working as a postdoc researcher in the BIOMET4D project. This project aims at developing the next generation of biomedical implants.
Question: Can you give us a bit of an idea as to your background that has led to you taking part in the BIOMET4D project?
Answer: Sure. I finished my university degree in China in Materials Science and Engineering. Then I moved to the UK for a master and PhD program. I did my research at Imperial College London. Afterwards I moved here to Madrid to work at IMDEA Materials Institute in the Nano Mechanics and Micro Mechanics group under the supervision of Dr. Jon Molina where I have been for the past four years.
Question: What is your role within BIOMET4D?
Answer: So, the members of the IMDEA Materials team in BIOMET4D are myself, researchers Guillermo Domínguez and Blanca Limones and project leader, Dr. Jennifer Patterson. Within the group, my role is to investigate the microstructure of 3D printed materials, their corrosion properties and undertake mechanical property characterisation.
Question: As a researcher, what is it that you find exciting about working on this project?
Answer: For me, the reason why this project is interesting is that I get to learn a lot. Although I am from a material science and engineering background, I have always been interested in biology and bioengineering. In BIOMET4D, I can learn a lot from experts in a lot of different aspects. I get to see the perspective from different institutes, for example the bioengineering side and the hospital side. The challenge is to manage and balance all of these different priorities. But I think that's what makes it fun as well.
Question: Finally Muzi, as a researcher, what is your ultimate objective as part of the BIOMET4D research team?
Answer: My objective in this project is to understand the relationship between the microstructure corrosion properties and the mechanical properties of the 3D-printed magnesium and zinc alloys, in order to design an appropriate material and geometry that can be implanted in the human body safely.
Thank you very much for your time, Muzi!