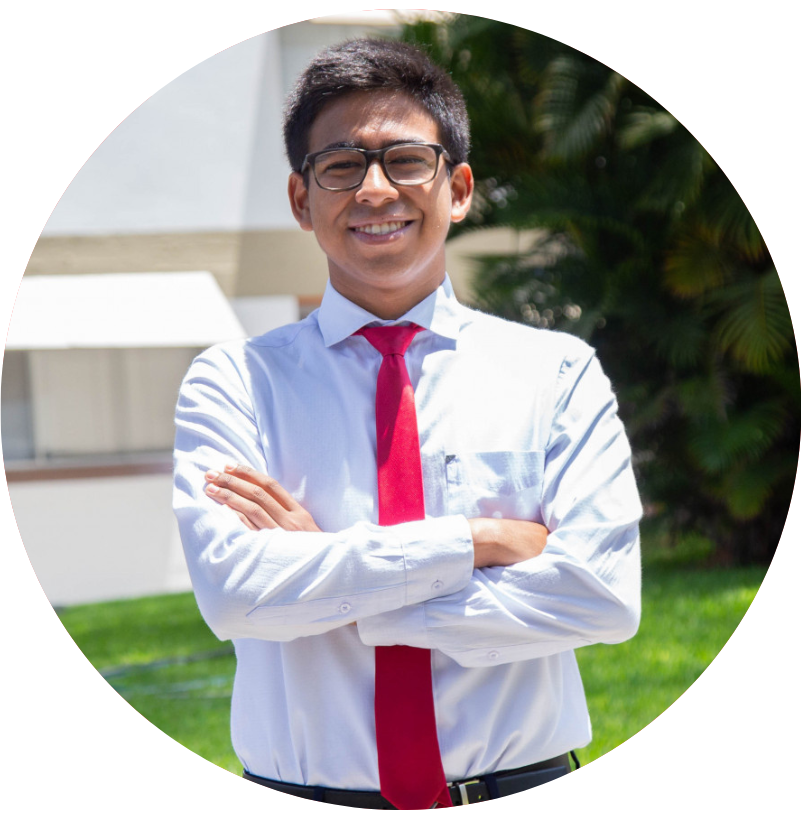 The incredible work being done as part of the BIOMET4D project to create next-generation 4D biodegradable implants for tissue regeneration wouldn't be possible without our team of amazing researchers.
Get to know our team through our interview series. In this edition, we talk to William Solórzano from the Technical University of Madrid (UPM).
Question: Firstly William, can you give a brief overview of your background as a researcher?
Answer: Sure. I started my research career with the study of custom-made, short femoral stents to improve bone reaction, and then built on that. integrating artificial intelligence and image processing to designing personalised medical devices.
Question: How has the BIOMET4D experience been for you so far?
Answer: This is a very challenging process, but I think we have a top-class consortium. Everyone collaborates with each other to obtain solutions, and find innovative soutions that can help to improve people's quality of life.
Can you talk a little more about your role, and the role of the UPM in the BIOMET4D project?
Answer: The UPM team is composed of Professor Andrés Díaz Lantada, Professor Adrián López and myself. I am in charge of the shape-morphing concepts, in this case, made by different kinds of biodegradable materials with different degradation rates. These will be used to develop the final medical devices to help with craniosynostosis and skin expansion treatments
Finally, BIOMET4D is a multidisciplinary project involving partners from research institutions like IMDEA Materials Institute, universities, hospitals and industry. How has it been for you as a researcher to work on such a project?
Answer: In my case BIOMET4D provides another perspective related to biomengineering problems. Bioengineering is a mixture between medicine and engineering. Combining the expertise of both surgeons and engineers, we can create shape-morphing devicees that can actuate to treat different problems, in this case, craniosynostosis and skin expansion.
William, thanks very much for taking the time for this interview!
BIOMET4D project aims to create a new generation of biodegradable implants capable of shape change and load-bearing for dynamic tissue restoration to provide improved health outcomes in the treatment of craniosynostosis and skin expansion procedures.
IMDEA Materials Institute leads a highly interdisciplinary European consortium of 7 members including the Technical University of Madrid (UPM), the Biomedical Research Foundation of Gregorio Marañón Hospital (FIBHGM), the National University of Ireland Galway, the University Hospital of Cologne (UCC), German medical technology manufacturer Meotec (MEO) and Belgian powder coating systems manufacturer AEROSINT.
"This project has received funding from the EIC Pathfinder under grant agreement No 101047008. Views and opinions expressed are however those of the author(s) only and do not necessarily reflect those of the European Union or the European Innovation Council and SMEs Executive Agency (EISMEA). Neither the European Union nor the EISMEA can be held responsible for them."