New recyclable sandwich-structured composites could replace environmentally harmful materials used in a range of industries and offer improved performance and designability than existing composites.
IMDEA Materials Institute is playing its part in the European Union's transition to a circular economy thanks to groundbreaking work in recyclable, flame-retardant materials.
IMDEA Materials' research is producing advances in environmentally-friendly sandwich-structured composites, widely used in the aerospace, automobile, shipping and rail industries.
Such materials have traditionally been manufactured in a Nomex honeycomb form. However, as researcher Dr. Xuebao Lin explains, such material structures are almost impossible to recycle or reuse.
"Traditional sandwich composites are composed of different materials joined with a strong adhesive and it's very difficult to separate them," Dr. Lin said. "They cannot be recycled.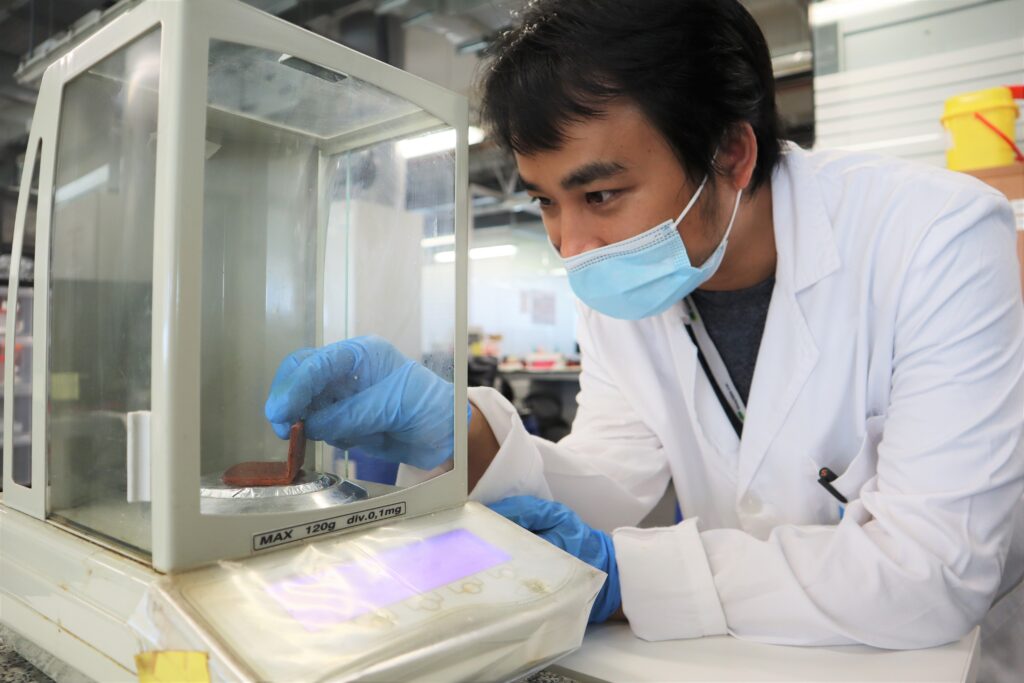 "After their service life, they become waste and are either burnt or buried. We have proved that, not only is it possible to completely recycle the materials we are developing, but that the recycling process is also extremely low cost."
Dr. Lin has been working as part of the Institute's High-Performance Polymers and Fire Retardants research group led by Prof. Dr. De-Yi Wang. This group is involved in a number of projects related to improved sustainability and fire-resistant materials. Lightweight composites are crucial in the design of aircraft and other vehicles.
His latest developments have come as part of the Tailored Lightweight Sandwich Composites with Multifunctional Properties and Good Designability (TESCOM) project, funded by the European Union's Horizon 2020 Programme.
And while improved sustainability is one of the key objectives of Dr. Lin´s work, the new sandwich-structured composites will also offer a host of additional benefits for industry.
"For our material to only be recyclable is not enough," Dr. Lin said. "When a customer wants to use a new material, that means risk for them, so it also needs to offer functional advantages such as being lightweight, with good designability and flame retardancy.
"The materials we are developing at IMDEA Materials can offer those benefits."
Such work in environmentally-friendly materials is just one of IMDEA Material's contributions to achieving the goals laid out in the European Commission's Circular Economy Action Plan and the European Green Deal.
The circular economy is a model of production and consumption that involves reusing, repairing, renewing and recycling existing materials and products for as long as possible.
"This project has received funding from the European Union's Horizon 2020 research and innovation programme under the Marie Skłodowska-Curie grant agreement No 895931".