IMDEA Materials Institute is collaborating with the Madrid-based health technology company ZoeTech to create a new wearable device to improve blood circulation.
Project RETOVEN aims to develop the technology, which will help sufferers of medical conditions caused by inefficient blood flow such as varicose veins or lymphoedema.
Currently, those afflicted by such conditions can make use of compression socks or stockings designed to apply pressure in order to maintain blood flow and reduce discomfort.
However, they present limitations in terms of their ability to apply timed, targeted pressure to the affected areas.
"The problem with using currently available compression stockings is that the pressure they apply can be helpful over a short period, but can then become counterproductive," states Dr. Raquel Sánchez Díaz, Zoetech's lead researcher on the project.
"As the compression is constant over a prolonged period, this can actually result in reduced, rather than improved, blood circulation."
"The device that we are aiming to create would be capable of providing more controlled pressure at different times and to different areas, which will make it both more effective, and more comfortable for the wearer."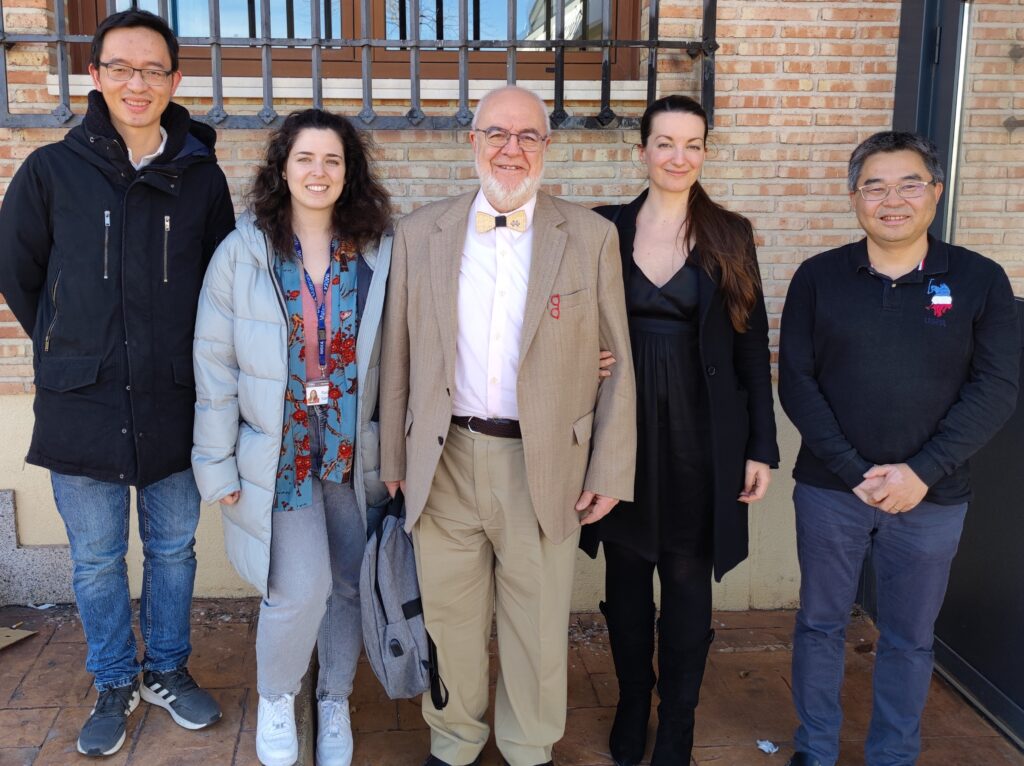 Achieving this kind of breakthrough will require the development of new materials that are lightweight, fast actuating, and compatible with the function and movements of the targeted area of the body, areas in which IMDEA Materials is a leading research centre thanks to its High Performance Polymer Nanocomposites group, headed by Prof. Dr. De-Yi Wang.
Dr. Sánchez Díaz, meanwhile, is an expert in polymer networks and biomaterials and is also specialized in automation and electronics, all skills which will come into play in order to design and create the new wearable device. Both will be joined on the project by Dr. Guang-Zhong Yin, researcher at the Universidad Francisco de Vitoria following his time as a Postdoctoral Researcher at IMDEA Materials from 2019 to 2021.
Dr. Sánchez Díaz said that the project hoped to have a prototype device by the end of the year, a goal that she acknowledged was "ambitious".
"However, we have the advantage that we are dealing with a concrete application of this technology, rather than more fundamental research," she added. "As such, we are hopeful of meeting that 12-month target."
RETOVEN is a one-year project funded by the Community of Madrid through its Cheque Innovacion Pymes program, designed to incentivize collaboration between small and medium sized companies with research and innovation centres.
For IMDEA Materials, the project represents the first experience of mobility of an industrial researcher to the Institute develop a joint project, in line with one of the requirements of the recent Transfer and Collaboration Plan published by the Ministry of Science and Innovation, to encourage this type of exchange.