Collaboration between IDMEA Materials Institute and the China Association for Science and Technology (CAST) could lead to increased opportunities for student and talent exchange programs between the two countries.
And closer ties could also provide opportunities for new research and industrial partnerships.
Those are just some of the hopes of members of both organisations following CAST's recent tour of IMDEA Materials Institute, the first such in-person visit from the association.
The Chinese delegation, led by Mr. Qinglin Wang, met with Institute Deputy Director Jon Molina, as well as Principal Investigator, Prof. Dr. De-Yi Wang, and were given a tour of IMDEA Materials' facilities. They also spoke with a number of the Institute's Chinese researchers during a Q&A session.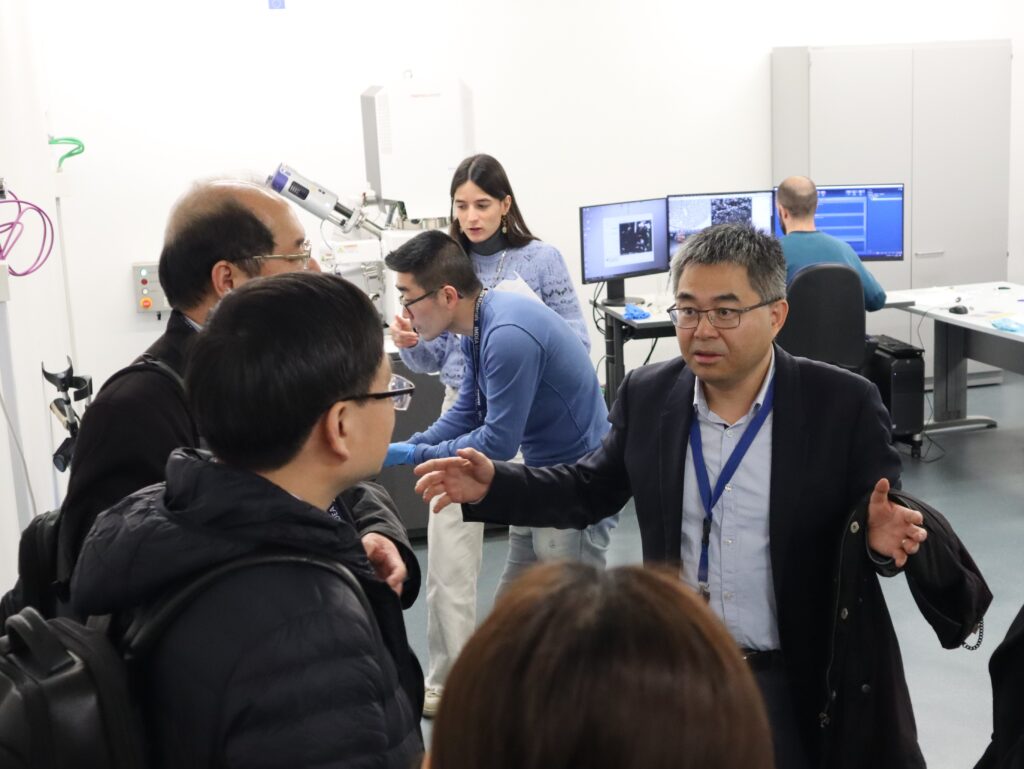 "I think that IMDEA Materials provides a very good opportunity for these researchers," said Feng Kai from CAST's International Organisations Division. "We hope that through their learning and their experiences here, they can build relationships between both organisations, and between both countries,"
"Speaking with Professor Molina earlier, he mentioned that IMDEA Materials already rich collaborations with a number of Chinese institutes and universities. But, I think in the future there could exist the possibilities for even more talent and exchange programs."
Prof. Dr. Wang, meanwhile, also highlighted the possible opportunities for increased talent transfer and knowledge sharing through CAST's wide network of connections with Chinese academia and industry.
"We already recruit a number of Chinese researchers to IMDEA Materials, but with CAST, we can establish a new collaboration framework that could serve as a new model for us to reach out to top level Chinese students and Chinese talent," he said.
"And on the industrial side, CAST has a very wide network of top scientists and institutions in China with a lot of links to industry, and that is certainly something that could be very beneficial to explore further in the future."
You can see more photos from the visit on the IMDEA Materials Flickr account, here: https://www.flickr.com/photos/196067669@N07/albums/72177720306536534.