IMDEA Materials has been awarded six Marie Skłodowska-Curie Postdoctoral Fellowships in the 2022 call. 40% of the Institute's proposals were successful.
The projects to be developed through the new fellowships cover a range of fields including regenerative medicine, tropical disease treatment, new catalysts for the hydrogen economy and 3D printing.
A new treatment for one of the world's most prevalent tropical diseases, the discovery of cheaper alternative catalysts for hydrogen production, and the development of dynamic, load-bearing implants for tissue engineering.
These are just three of the new projects that are set to get underway at IMDEA Materials following the Institute's unprecedented level of success in the most recent Marie Skłodowska-Curie Postdoctoral Fellowships (MSCA PF) call.
In total, IMDEA Materials has been awarded six MSCA PF's from the 2022 call, with a 7th currently on the reserve list. This represents a success rate of 40%, well above the average for these particular fellowships, which are among the most prestigious in Europe.
Current IMDEA Materials researchers Dr. Bruno Gomes, Dr. Valentín Vassilev Galindo and Dr. Pedro J. Díaz Payno (currently part of BIOMET4D project) were among the recipients along with Dr. Monsur Islam, and Dr. Shanay Rab.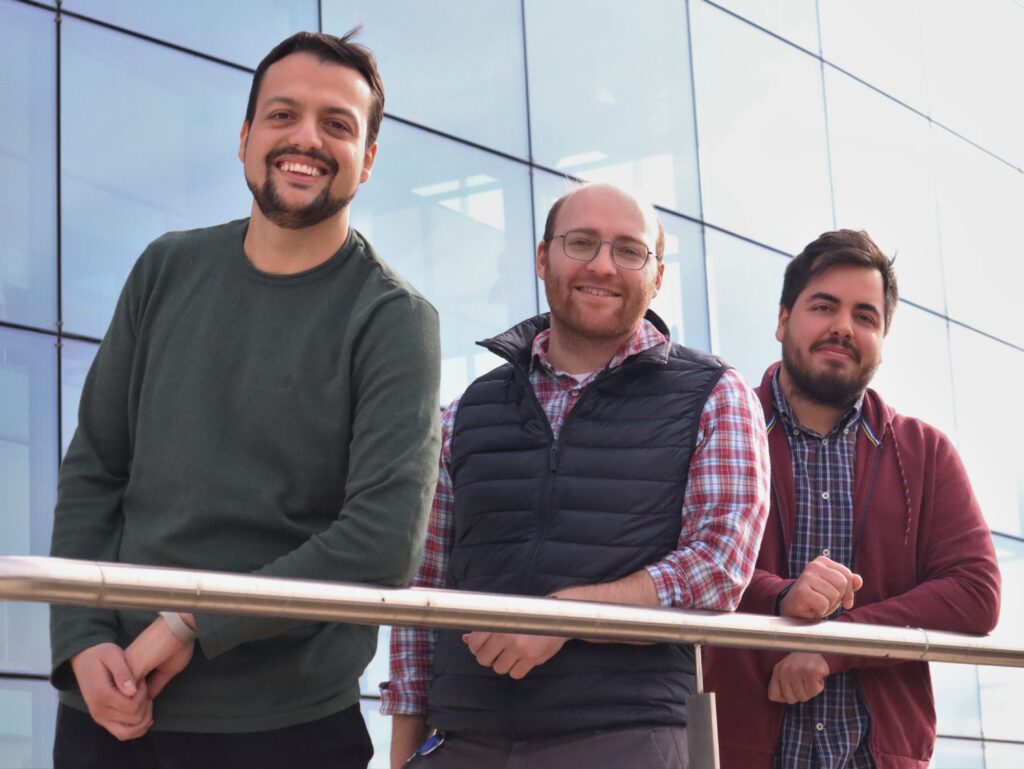 The latter two will join the Institute at a later date to begin work on their projects, all of which are related to additive manufacturing.
Dr. Gomes, who first joined IMDEA Materials in January 2022, forms part of the Bio/Chemo/Mechanics of Materials research group led by Prof. Javier Llorca.
His fellowship will focus on the treatment of leishmaniasis, a tropical disease with an estimated 700,000 to one million new cases annually. The World Health Organisation also states that more than 1 billion people globally live in areas endemic for the disease, the majority in Africa and South America.
"Leishmaniasis is a tropical disease that affects millions of people, mostly in impoverished nations around the world," explains Dr. Gomes.
"The current treatments are either unavailable or unaffordable for many sufferers. So, the purpose of this project at IMDEA Materials is to create a new, cheap and effective treatment based on the application of biodegradable metal nanoparticles."
Alongside the treatment of leishmaniasis, four of the remaining five MSCA PFs so far awarded will focus on:
Immediate loading biomechanodynamic implants for tissue engineering of articular cartilage (Dr. Pedro J. Díaz Payno)
Discovery of catalysts for hydrogen production using machine learning (Dr. Valentín Vassilev Galindo)
3D printing of carbon materials (Dr. Monsur Islam)
3D printing of force transducers (Dr. Shanay Rab)
IMDEA Materials submitted 15 proposals for the 2022 MSCA PF call, all of which received marks between 77 and 100. The six successful applicants will develop their projects thanks to $1,000,000 in funding from the European Commission through the MSCA program.
The Institute thanks all applicants, supervisors and project managers for their hard work in securing these fellowships. Marie Skłodowska-Curie Actions (MSCA) is part of Horizon Europe (2021-2027).