Last June, IMDEA Materials hosted the First International Workshop on Multi-functional Nanocarbon Fibres. The meeting gathered leading international researchers working on nanocarbons developing the next generation of functional carbon fibres and fabrics based on nanobuilding blocks. There were stellar speakers from industry (various CNT yarn suppliers, Hexcel, Airbus) academia (Imperial, Cambridge, Rice U.) and research laboratories (AFRL, SYNANO, IMDEA, etc.). During the three day-workshop, over 60 delegates listened fascinating talks about the scientific/technological challenges and opportunities for the use of functional carbon fibres in energy storage, composites, sensors and other applications.
A virtual special issue in the journal Carbon (IF=7.082) will be dedivcated to this topic containing selected high profile contributions presented at this Workshop. This issue will include perspective articles by leading researchers outlining the roadmap for development of nanocarbon-based fibres for the coming years.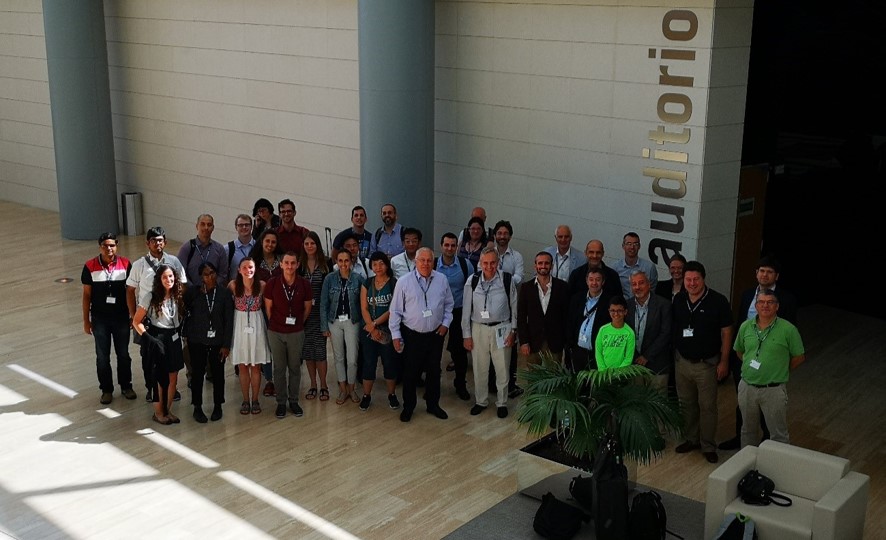 The scientific programme was complemented with a tour of Madrid, a gala dinner and an informal visit to the Prado Museum. Following a wave of requests from many delegates, it was decided to keep the International Workshop as a regular itinerant scientific event, preserving its general format of having a single session and invited speakers only. The next workshop will take place in Texas in 2019. More details to follow. the First International Workshop on Multi-functional Nanocarbon Fibres was kindly supported by the US AFOSR, Tortech Nanofibres and Elsevier.