Composite materials are nowadays extensively used in applications where outstanding mechanical properties are necessary in combination with weight savings.Their increased use has presented new challenges to engineers, largely due to the highly complex failure mechanisms of composite materials but also due to the many uncertainties that can exist in their manufacturing process. This summer school aims providing young engineers and researchers a rapid knowledge of the state-of-the art in the field (nature and structure, processing, properties and applications in different sectors) via a hands-on training experience.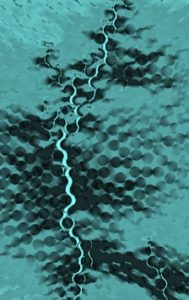 ---
TRAINERS:
Renowned experts in the field of composite research, producers of advanced composites and developers of testing equipment from IMDEA Materials Institute, HEXCEL Composites and Airbus. Speakers from other industries will also participate (see the program below).
This event is organized as part of the DYNACOMP (Dynamic behaviour of composite materials for next generation aeroengines) training network, funded by the Marie Skłodowska-Curie actions under grant agreement nº 722096.
---
PROGRAM:
---
REGISTRATION FEE:
The registration fee is € 200,00 (VAT included) per participant, including coffee, lunch, shuttle service from central Madrid and course materials. Attendance is limited to 30 people in order of registration.
In order to register, please fill the registration form below and send it via email to mariana.huerta@imdea.org. After registration, an invoice will be issued to the attendee (to be paid via bank transfer).
---
LOCATION:
IMDEA Materials Institute (seminar room), Eric Kandel 2, Tecnogetafe, 28906, Getafe (Madrid), SPAIN     http://materials.imdea.org/
---
CONTACT:
For more information, please contact Mariana Huerta (Public relations and events management at IMDEA Materials Institute, mariana.huerta@imdea.org, +34 91 5493422 (extension 1047))