The latest consortium meeting of the European Innovation Council (EIC)-funded BIOMET4D project to develop next-generation shape-morphing implants has been held at the headquarters of medical technology manufacturer Meotec GmbH.
As a part of their visit of the facilities, consortium members were shown Meotec's in-house manufacturing chain for the development processing of bioabsorbable metals including magnesium alloys.
This work will be crucial in BIOMET4D's mission to create implants for babies suffering craniosynostosis and for patients requiring skin expansion treatments.
"At Meotec we are always open to taking on challenging new tasks and are proud to have additive manufacturing facilities exceeding the current state-of-the-art", said Meotec development engineer Simon Pöstges.
"These will allow us to play a key role in the BIOMET4D project in developing the next generation of biomedical implants".
The visit capped off a successful consortium meeting which was held in Aachen, Germany.
Earlier in the day, representatives from project coordinators IMDEA Materials Institute, the University of Northern Ireland Galway (NUIG), the University Hospital of Cologne (UHC), Gregorio Marañon's Health Research Institute (FIBHGM), the Technical University of Madrid (UPM) and Meotec provided updates on the project's progress across its six work packages.
This included a morning session which featured presentations from Pöstges on 4D printing of smart metallic actuators and IMDEA Materials' Dr. Jon Molina on fundamental characterisation and testing.
Prof. Andrés Díaz Lantada (UPM) also spoke on the principles of shape-morphing metamaterials.
Prof. Ted Vaughan (NUIG), Dr. Nadja Kröger (UHC) and Prof. Manuel Desco (FIBHGM) then updated the consortium on areas related to design optimisation and device fabrication, the project's proof-of-concept for skin expander device and in vivo evaluation for craniosynostosis therapy.
Skin expansion treatments and craniosynostosis therapy are the two test cases of the BIOMET4D project which aims to create a new generation of biodegradable implants capable of shape change and load bearing for dynamic tissue restoration.
Meotec's Pöstges then addressed the consortium on issues relating to dissemination, exploitation, and communication before a general review of project management led by BIOMET4D coordinator Dr. Jennifer Patterson from IMDEA Materials.
Following the meeting, Dr. Patterson said that she had been pleased to see so much progress had already been made in meeting the project's first-year objectives.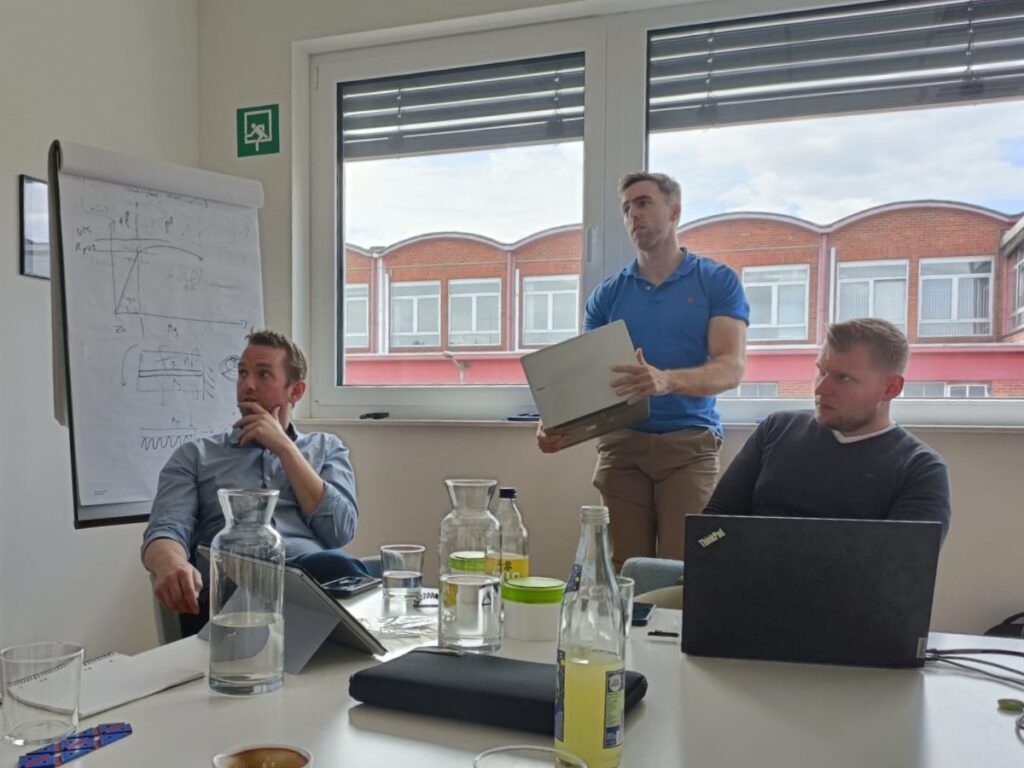 This project has received funding from the EIC Pathfinder under grant agreement No 101047008. Views and opinions expressed are however those of the author(s) only and do not necessarily reflect those of the European Union or the European Innovation Council and SMEs Executive Agency (EISMEA). Neither the European Union nor the EISMEA can be held responsible for them.