About 35% of the predoctoral and postdoctoral researchers at IMDEA Materials Institute are women.
Predoctoral researcher Eugenia Nieto, has underlined the important role of women in engineering, highlighting the importance in research of being able to see things from a different perspective.
IMDEA Materials Institute has highlighted the importance of the participation of more women in the country's next generation of engineers.
June 23 marks the International Day of Women in Engineering, a day with the aim of highlighting the role of female engineers in a sector that, like other STEM fields, has traditionally been male-dominated.
And it is an issue that remains relevant given the wide imbalance that still exists between men and women currently studying engineering at Spanish universities.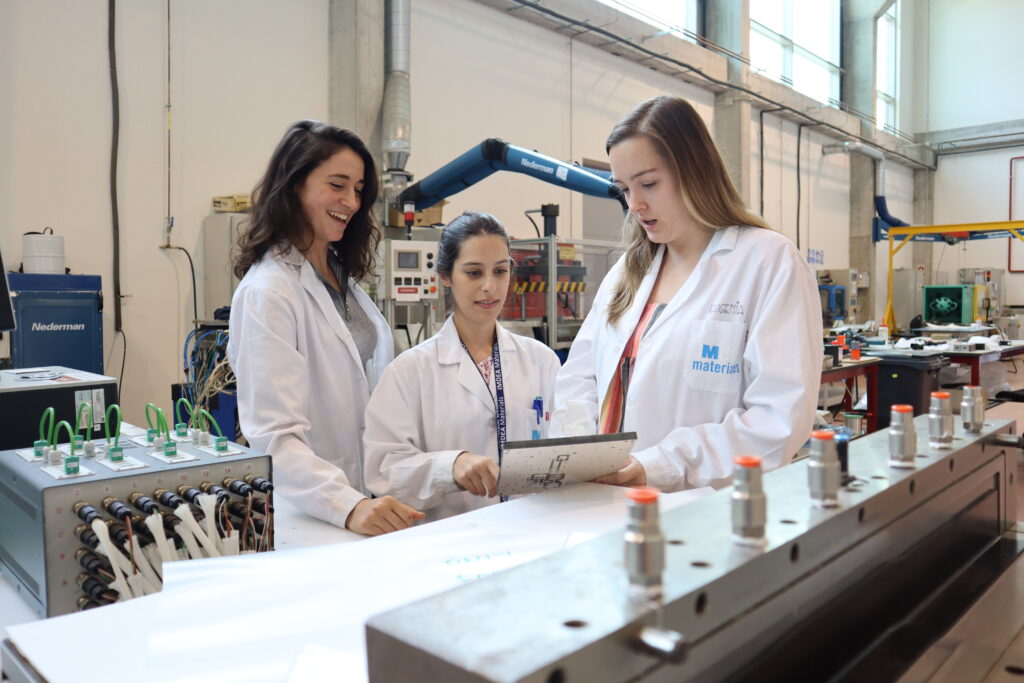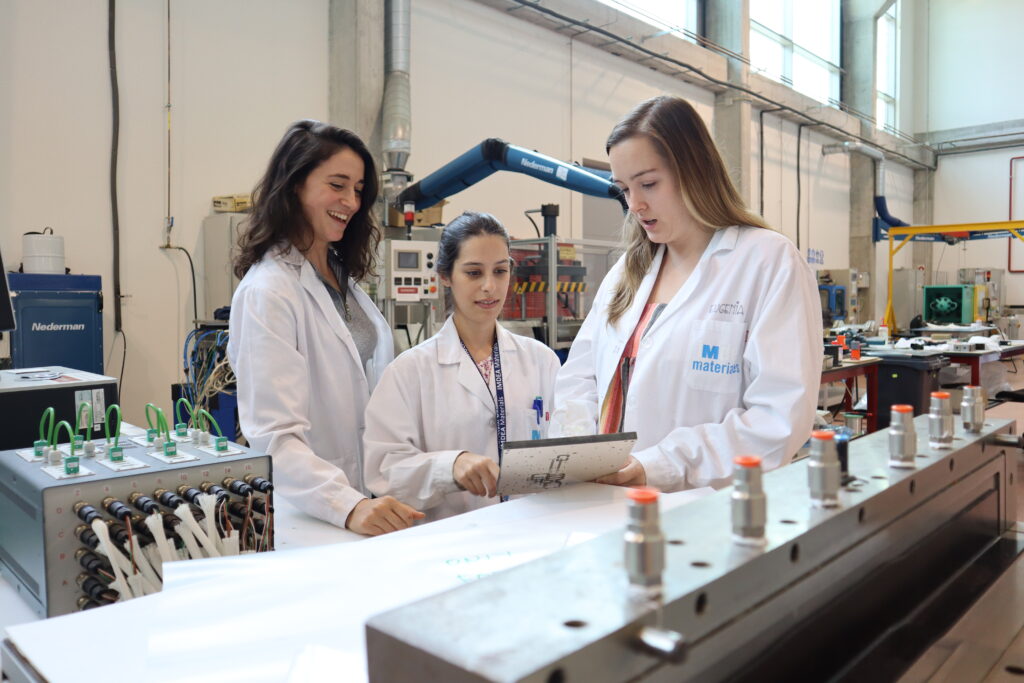 According to Agencia EFE and Eurostat, only 25% of those enrolled in a branch of engineering in 2021 in Spanish universities were women.
Despite the fact that some of the engineering fields in which IMDEA Materials specializes, such as metallurgy and mechanical engineering, tend to be among those with a lower percentage of female participation, more than a third of the researchers working at IMDEA Materials are female scientists.
Among them is Eugenia Nieto, a 25-year-old from Galicia with a degree in Aerospace Engineering and a master's degree in Materials Engineering.
Currently working on her PhD in Structural Materials and Engineering, Nieto believes that the presence of women in engineering is vital in order to find new ways to develop and advance in the scientific field.
"I think in many cases we can be, not more creative than men, but creative in a different way," Nieto said. "It seems like, because it's a technical career, or because it's pure research, that we always have to do things in an already established way, but it's not like that.
"Maybe because our lived experiences as women are different to men, I think we tend to think a little bit outside the comfort zone.
"We see things differently. We make the results more attractive. And I think that comes in handy, it's like a breath of fresh air."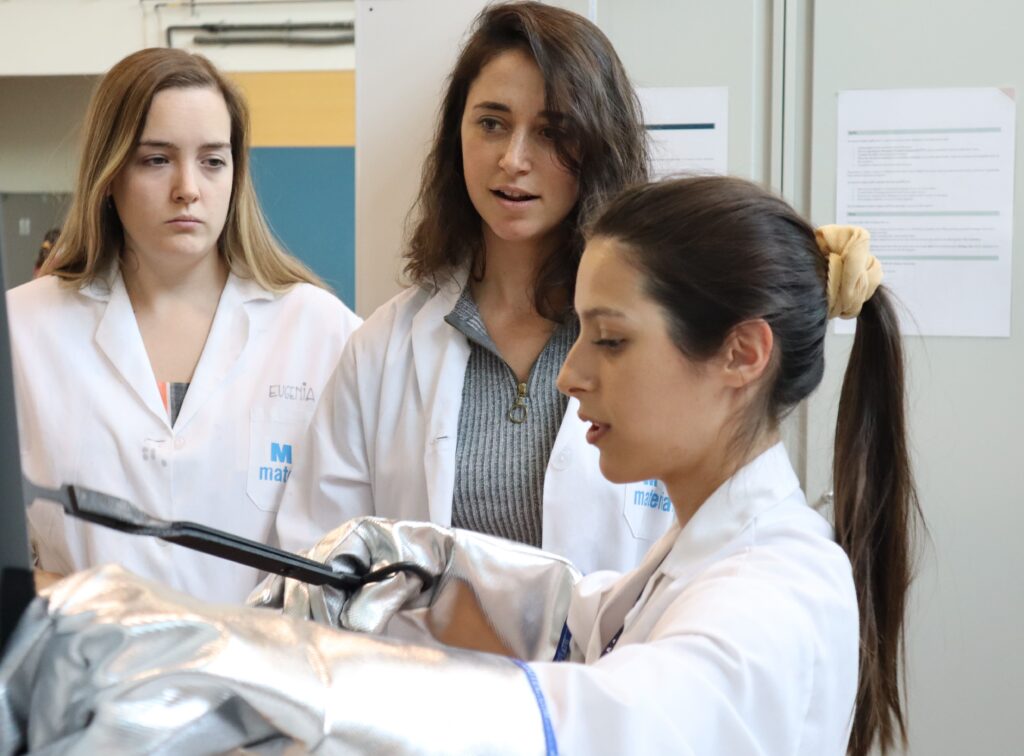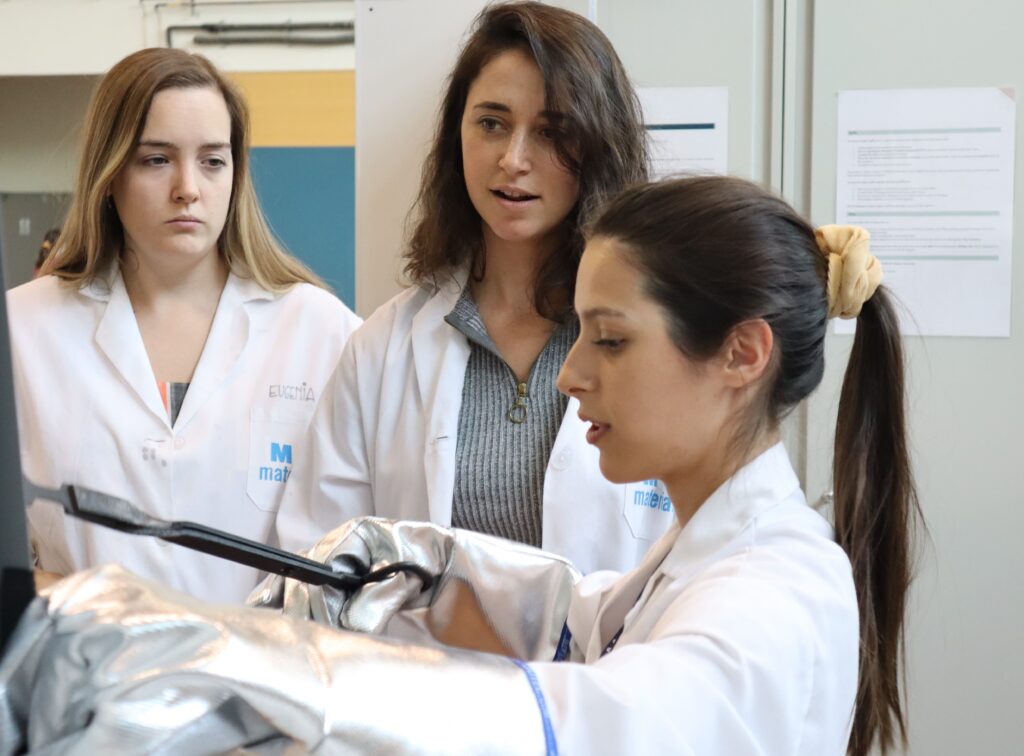 To promote the participation of more women among its ranks, IMDEA Materials Institute has developed an Equal Opportunities Plan.
This plan seeks to achieve specific objectives such as increasing by 10 percentage points the number of seminars given by women, and increasing the participation of women on the Scientific Council and the Industrial Council so that the composition of both councils reflects the gender composition of the institute's current staff.