Researchers involved in the BIOMET4D project took out two of the four major awards at IMDEA Materials' 12th Annual Imaging Contest with their entry "3D-printed seashore".
Drs. Pedro Díaz Payno and Muzi Li were awarded the the winners of the Public Choice category for their image "3D-printed seashore".
The image, seen below, features sea wave-like structures representing the last deposited layer of a 3D-printed metal implant. It has been colorised for its resemblance to a seashore.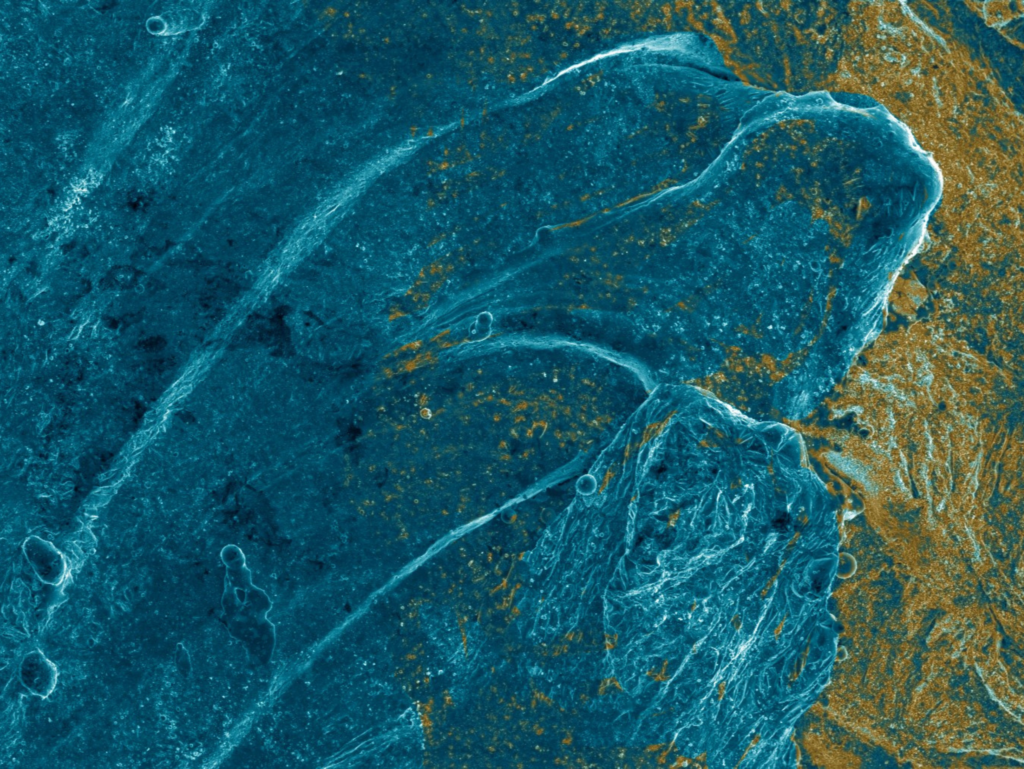 Meanwhile, IMDEA Materials' Biomaterials and Regenerative Medicince group behind the BIOMET4D project also took home the Open Subject award for their creative panorama featuring researchers Ángela Castro (front left), Pedro Navarrete, Javier García Pérez, Alessia Cosenza, Shuanglan Du, Carlota Corchado, Blanca Limones, Patricia Paramio, Viktoriia Sevostianova and research group leader Jennifer Patterson (far right).