Postdoctoral researcher and Marie Sklodowska-Curie Actions (MSCA) fellow Dr. Lin Xuebao has highlighted the investigative freedom offered to researchers as one of IMDEA Materials' greatest strengths.
And he said that freedom could result in game-changing scientific advancements in the field of recyclable materials and lithium battery production.
Dr. Lin joined the Madrid Institute of Advanced Sudies in Materials in 2020 thanks to an MSCA fellowship and has since been focused on developing lightweight, sandwich-structured composites.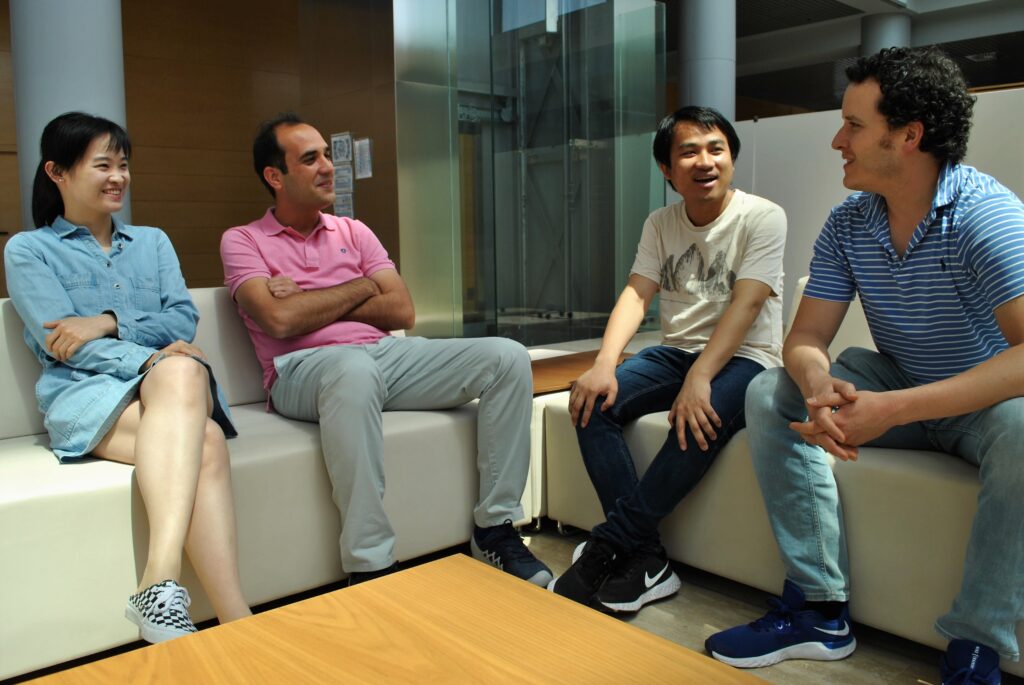 The 31-year-old, originally from Hainan Province, China, has extensive academic and professional experience in the composites industry. Before joining IMDEA Materials, Dr. Lin was working with Germany's Federal Institute for Materials Research and Testing (BAM).
However, a lack of opportunities to follow his passion relating to composite material research led the 31-year-old to apply for an MSCA fellowship with IMDEA Materials.
"One of the best things about IMDEA Materials is that there is a lot of freedom in terms of the research environment," Dr. Lin said. "Even though you have a clear direction and a clear objective based on your proposal, you can also try to expand on that and develop new possibilities."
"For example, for the last three or four months, I have been working in a new direction relating to using recyclable material as the cathode in lithium batteries.
"Right now, our primary focus is on light-weight, recyclable composites. However, if we can combine that work with introducing recyclable materials into lithium batteries, it might be the first time anywhere in the world that someone has connected those two elements."
Read about Dr. Lin Xuebao's fellow MSCA postdoctoral fellows at the following links:

Dr. Miguel Vázquez: https://materials.imdea.org/from-science-in-the-clouds-to-cnts-an-msca-fellows-journey-to-imdea-materials/
Dr. Ahad Mohammadzadeh: https://materials.imdea.org/msca-fellow-and-imdea-materials-scientist-dr-ahad-mohammadzadeh-on-the-next-generation-of-superalloys/
Dr. Sha Liu: https://materials.imdea.org/imdea-materials-breaking-new-ground-in-phase-diagram-calculation/
While Dr. Lin's research into environmentally friendly cathodes is still very much in its early stages, the core work of his MSCA project in developing new light-weight foam cores for sandwich-structured composites is far more advanced.
Crucially, that research has been able to take advantage of IMDEA Material's existing expertise in fire-retardant technology. IMDEA Materials is at the forefront of developing fire-safe materials thanks largely to the work of senior researcher Dr. De-Yi Wang and his work in the field of high-performance polymers and flame retardants.
"IMDEA Materials was an attractive option for me because I can combine my experience in light-weight, sandwich-structured composites, with the knowledge here relating to flame retardant technology," Dr. Lin said.
"Basically, I have been trying to create new materials that can be used in walls and floors, and particularly in vehicles and the aerospace industry. These materials need to be lightweight, strong and flame retardant due to the requirements of where they are used, in trains or aircraft, for example.
"In Germany, I had no support to conduct my research work relating to composites," he added. "I wanted to continue researching, so I contacted IMDEA with some new ideas that I thought had potential and they said, ok, let's try it."
IMDEA Materials is looking for postdoctoral researchers willing to apply for an MSCA Postdoctoral Fellowship in call 2022 and has several hosting offers. To find out more about them, see here: https://materials.imdea.org/hosting-offers-for-the-marie-sklodowska-curie-actions-postdoctoral-fellowships-2022/