Dr. Ahad Mohammadzadeh's desire to spread his wings beyond his hometown of Tabriz, Iran led him to apply for a Marie Sklodowska-Curie Actions (MSCA) Postdoctoral Fellowship.
And in the seven months since as an MSCA fellow with the Madrid Institute for Advanced Research in materials science (IMDEA Materials), the 35-year-old has been heavily involved in cutting-edge research in the field of powder metallurgy.
Dr. Mohammadzadeh joined IMDEA Materials in October, 2021 and was already familiar with the work of the institute's director, renowned metallurgical engineer, Professor José Manuel Torralba.
"I already had some knowledge of José Manuel as he's a well-known scientist in powder metallurgy," Dr. Mohammadzadeh explained. "One day on his LinkedIn page I saw an announcement for an MSCA Fellowship to work with a new generation of sustainable alloys and that really interested me."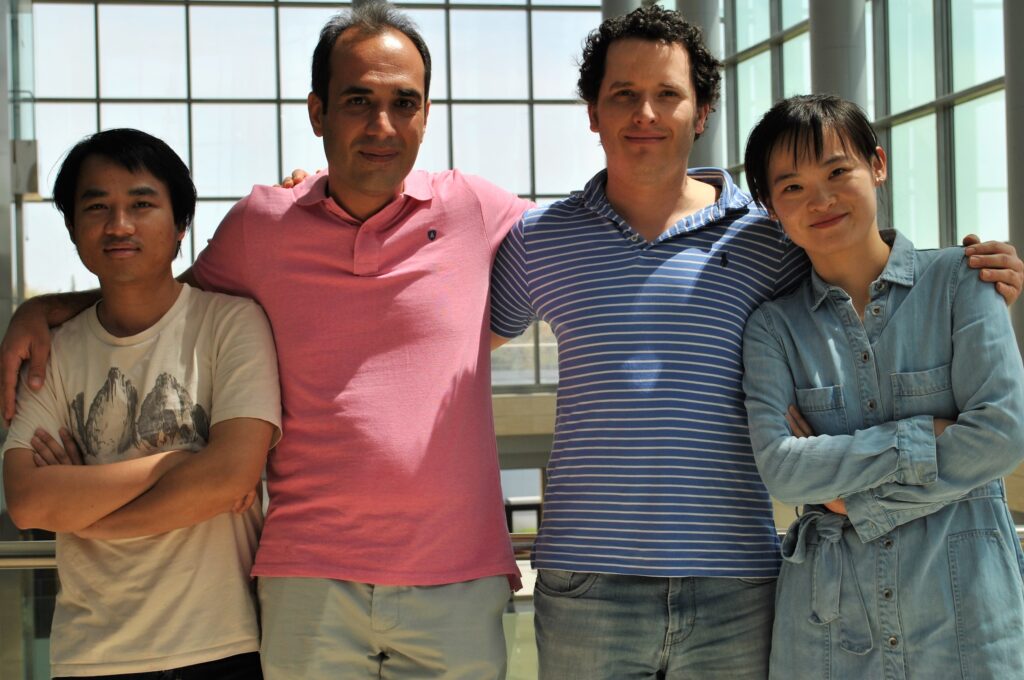 MSCA Postdoctoral Fellowships are considered among the most prestigious academic scholarships in Europe and IMDEA Materials currently counts four MSCA fellows among its ranks.
One of the key elements of the fellowship program is an emphasis on the two-way transfer of knowledge between the researcher and the host institution.
"From the very beginning of the project I have been taking part in regular group meetings and we have a good exchange of knowledge between all the group members," Dr. Mohammadzadeh said.
"The other really interesting thing for me is directly using the advanced characterization and manufacturing instruments that we have at the institute. Where I've worked previously, we had to send our samples to other research centres for analysis. Here, they give you training on using those instruments yourself and that's perfect for me to have a good understanding of them and their application."
Read about Dr. Ahad Mohammadzadeh's fellow IMDEA Materials Institute MSCA postdoctoral fellows at the following links:
Dr. Miguel Vázquez: https://materials.imdea.org/from-science-in-the-clouds-to-cnts-an-msca-fellows-journey-to-imdea-materials/
Dr. Lin Xuebao: https://materials.imdea.org/imdea-materials-and-a-new-generation-of-recyclable-sandwich-structured-composites/
Dr. Sha Liu: https://materials.imdea.org/imdea-materials-breaking-new-ground-in-phase-diagram-calculation/
Dr. Mohammadzadeh's research has focused specifically on developing a novel cobalt-nickel based high-entropy superalloy for high temperature and high strength applications.
"Just as we had the copper age and the iron age earlier in history, let's say that the second half of the 20th century was the superalloy age," Dr. Mohammadzadeh said.
"But these alloys have now matured and we need new generations of alloys. And already we are seeing a revolution in the materials field, especially in the evolution of high-entropy alloys.
"There are a lot of applications for these materials. In my case, I have been looking at aerospace applications like turbines and jet engines where we need materials with superior physical and mechanical properties, especially at high temperatures and in harsh service conditions."
IMDEA Materials prides itself on providing the best possible hosting experience for its MSCA fellows. Such support includes the state-of-the-art facilities on offer, a welcoming research environment, and more everyday support with housing and language classes.
But the single biggest draw for applicants is undoubtedly the institution's international reputation as a centre of excellence in the materials science community.
"The projects here at IMDEA Materials involve cutting-edge knowledge," Dr. Mohammadzadeh said. "People are working on the fundamental phenomena taking place in materials, both experimentally and theoretically.
"This is one of the most well-known institutes in the world and many of the researchers here are pioneers in the field of materials science and engineering."
IMDEA Materials is looking for postdoctoral researchers willing to apply for an MSCA Postdoctoral Fellowship in call 2022 and has several hosting offers open. To find out more about them, see here: https://materials.imdea.org/hosting-offers-for-the-marie-sklodowska-curie-actions-postdoctoral-fellowships-2022/