Prof. Javier LLorca received the honour at the Annual Meeting of the Minerals Metals and Materials Society (TMS).
Prof. LLorca, also a professor of Materials Science at the Polytechnic University of Madrid (UPM), is the founder and current Scientific Director of IMDEA Materials Institute.
Prof. Javier LLorca, has become the first Spanish scientist to receive the Structural Materials Division Distinguished Scientist/Engineer Award from the Minerals, Metals and Materials Society (TMS).
Prof. LLorca received the award at the 152nd Annual Meeting of the TMS in San Diego, California this weekend, during the Structural Materials/Functional Materials Divisions Luncheon.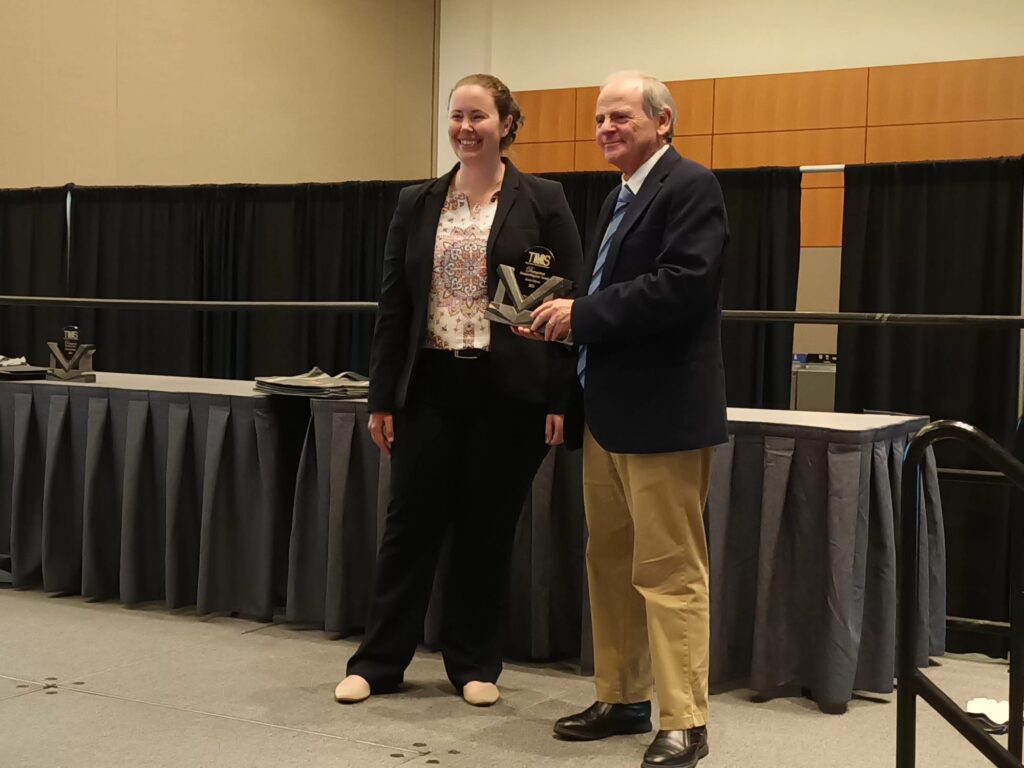 TMS is one of the world's largest professional associations for materials scientists and engineers. The Distinguished Scientist/Engineer Award recognizes an individual who has made a long-lasting contribution to the fundamental understanding of microstructure, properties and performance of structural materials for industrial applications.
This year's award was presented to Prof. LLorca "for his contributions towards establishing processing-microstructure-property linkages in structural materials by means of multiscale modelling strategies and the transference of these tools to industry".
Prof. LLorca declared himself to be "deeply honored to receive this award from the Structural Materials Division of TMS" and that he wanted to "share this recognition with all my collaborators over the years."
A professor of Materials Science at the UPM, Prof. Llorca founded IMDEA Materials in 2007 and heads the Institute's Bio/Chemo/Mechanics of Materials research group which is focused on the development of new materials for engineering applications in transport, energy and health.
The Minerals, Metals & Materials Society (TMS) is a professional society that connects minerals, metals, and materials scientists and engineers who work in industry, academia, and government positions around the world. TMS currently includes more than 12,000 professional and student members on all continents.