Funding: Horizon Europe. 

EIC Pathfinder Open 2021 (Project No 101047008)

Project coordinator:

IMDEA Materials

Project period: 01/07/2022 – 30/06/2026
IMDEA Materials' researchers

Reconstructive surgeries frequently require multiple, often complex, procedures at a high social and economic cost. A shape-morphing implant that can be implanted using less invasive procedures and that then undergoes predesigned shape changes, leading to tissue expansion and allowing for complete degradation coupled with tissue regeneration, is a radically new treatment concept. 
BIOMET4D aims to create a new generation of shape-shifting and load-bearing implants for dynamic tissue restoration and to introduce a revolutionary paradigm in how actuators can be implemented in biomedicine. Science-towards-technology breakthroughs will be demonstrated with new shape-morphing metamaterials, 4D smart metallic actuators, advanced multi-domain optimization tools, and finally proof-of-concept for two potential clinical applications. Technologically, this vision also goes beyond existing paradigms because of the step-by-step actuation mechanisms, enabled through the additive manufacturing of multi-material degradable metallic structures, that are targeted for an order of magnitude improvement compared to the state-of-the-art. 
A futuristic long-term vision of this breakthrough technology is to dynamically regenerate entire tissues, such as a nose or an ear, and proof-of-concept will be demonstrated for craniosynostosis treatment and skin expansion. This long-term vision can only be achieved through an interdisciplinary approach and will likely have high social and economic impact as well as provide a new line of research for applications of smart metamaterials in medicine and engineering.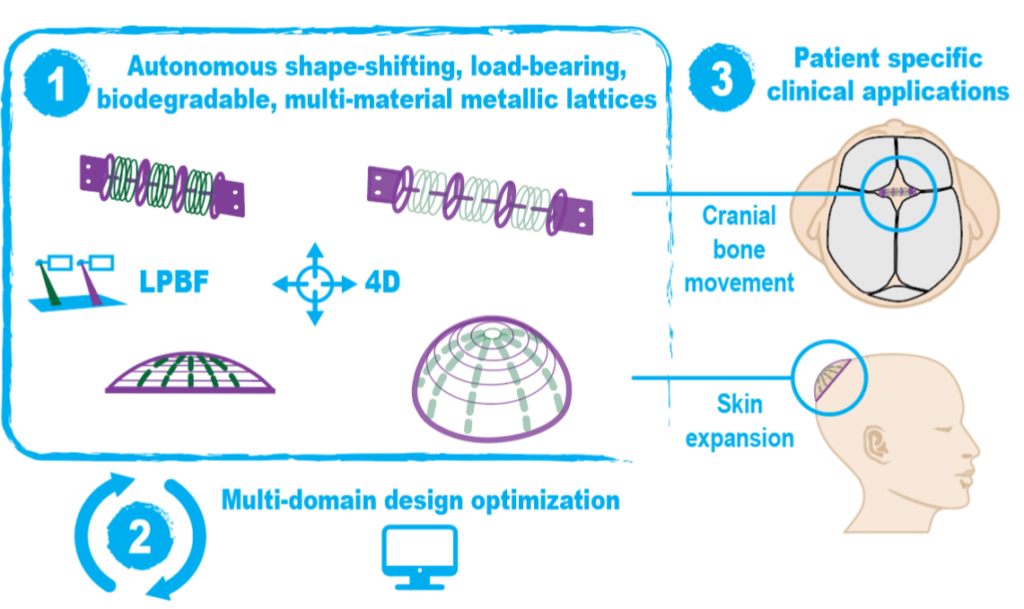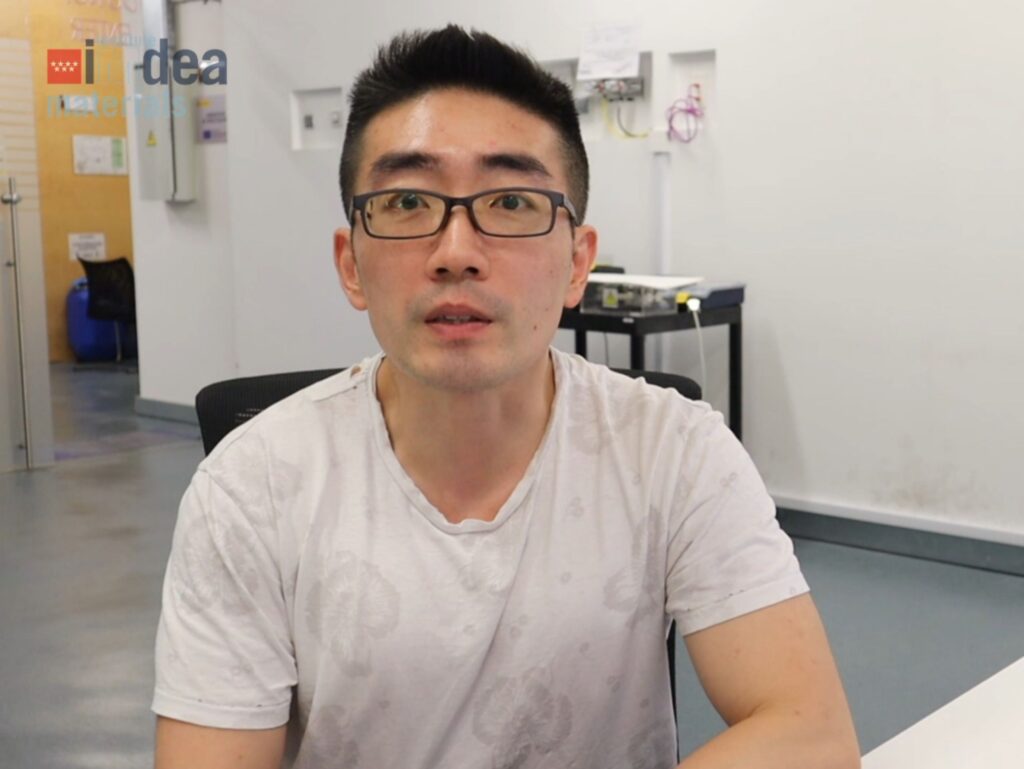 BIOMET4D
The incredible work being done as part of the BIOMET4D project to create next-generation 4D biodegradable implants for tissue regeneration wouldn't be possible without our team of amazing researchers.
Read More »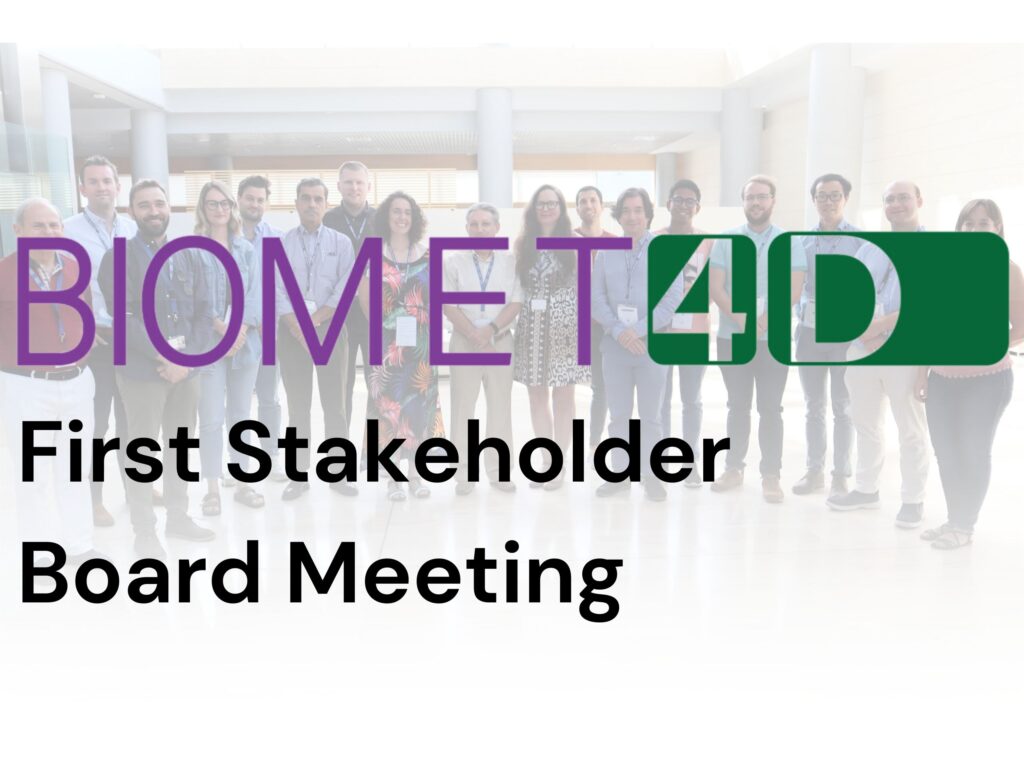 BIOMET4D
On October 6, BIOMET4D held the first meeting of its Stakeholder Advisory Board (SAB) in which board members were updated on the project's current status and its progress over the past year.
Read More »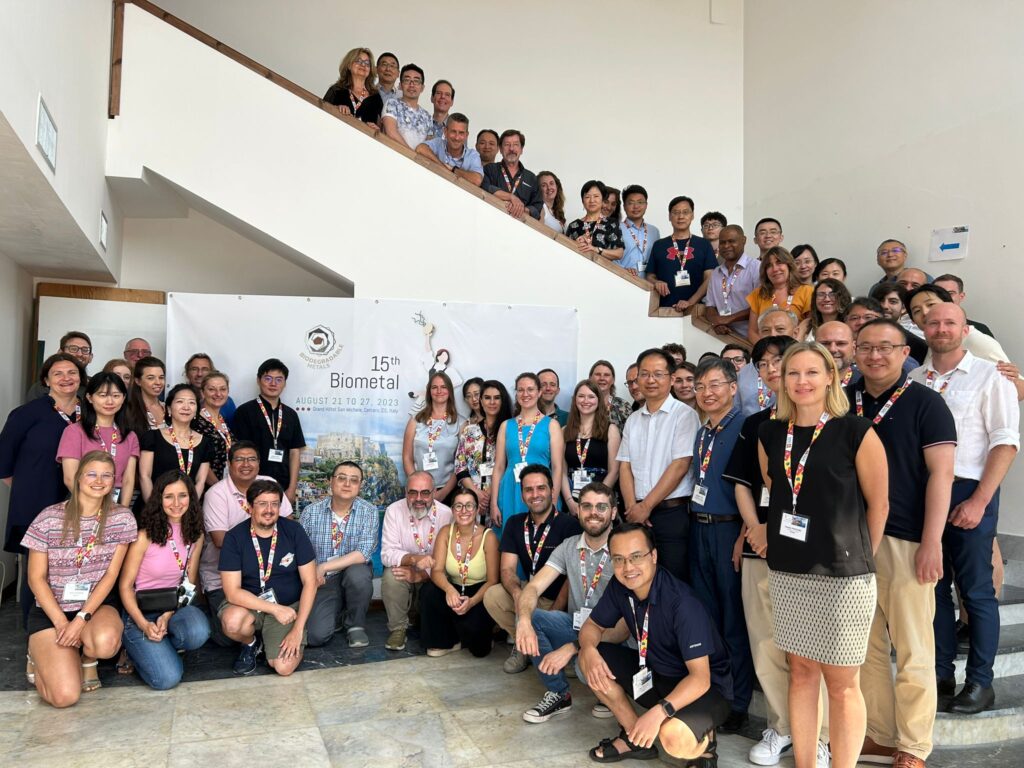 BIOMET4D
IMDEA Materials and BIOMET4D researchers Blanca Limones and Muzi Li have this week been taking part in the 15th International Symposium on Biodegradable Metals, Biometal 2023
Read More »

BIOMET4D Project in the Media
N. Hassan; T. Krieg; M. Zinser; K. Schröder, N. Kröger, "An overview of Scaffolds and Biomaterials for Skin Expansion and Soft Tissue Regeneration: Insights on Zinc and Magnesium as New Potential Key Elements", Polymers, 15 (19), September 2023. 
A. Díaz Lantada, "Ethical issues of 4D printed medical devices", IEEE Pulse, 14 (2): 23-28, May 2023. Open access repository. Open access repository.
C. Quinn, K. Van Gaalen, P. E. McHugh, A. Kopp, T. J. Vaughan, "An enhanced phenomenological model to predict surface-based localised corrosion of magnesium alloys for medical use", Journal of the Mechanical Behavior of Biomedical Materials (138), 105637, February 2023. Open access repository.
"S. Kovacevic, W. Ali, E. Martínez-Pañeda, J. LLorca, "Phase-field modeling of pitting and mechanically-assisted corrosion of Mg alloys for biomedical applications", Acta Biomaterialia (164), 641-658, 2023. See here for Dataset and Software codes. Open access repository.
Project Dissemination Activities
Stakeholder Advisory Board
The SAB of the BIOMET4D is a board of experts committed to the project with the aim of evaluate the progress of the project and to provide advice concerning its potential exploitable results, its dissemination and communication activities, and ethical and regulatory aspects that may influence the expected impact of the project.
Ana Mª Zambrano López – National Association for Apert Syndrome and Other Syndromic Craniosynostosis (APERTCRAS), Spain
Dr. Miguel Ángel Pelaez García – Technical Expert for the Spanish Agency of Medicines and Medical Devices (AEMPS), and Politechnic University of Madrid (UPM) Professor, Spain
Frank Reinauer – Head of Production and Innovations Biomaterials of Karl Leibinger Medizintechnik GmbH & co. KG (KLS), Germany
Dr. Pedro Martinez Seijas – Oral and Maxillofacial Surgery Department of Santiago de Compostela Universitary Hospital, Spain
Dr. Ralf Smeets – Head of Oral and Maxillofacial Department, University Clinics Hamburg-Eppendorf, Germany
Dr. Dylan Murray – Craniofacial surgeon, Ireland
This project has received funding from the EIC Pathfinder under grant agreement No 101047008. Views and opinions expressed are however those of the author(s) only and do not necessarily reflect those of the European Union or the European Innovation Council and SMEs Executive Agency (EISMEA). Neither the European Union nor the EISMEA can be held responsible for them