IMDEA Materials Institute today hosted its annual "Open PhD Day" for students interested in pursuing their doctorate studies in a variety of fields related to materials science.
IMDEA Materials is one Spain's leading institutes to undertake a PhD, owing to its level of international prestige, cutting-edge facilities and the presence of a large number of world-leading researchers in their fields.
The day began with an opening presentation from the Institute's Director, Prof. José Manuel Torralba.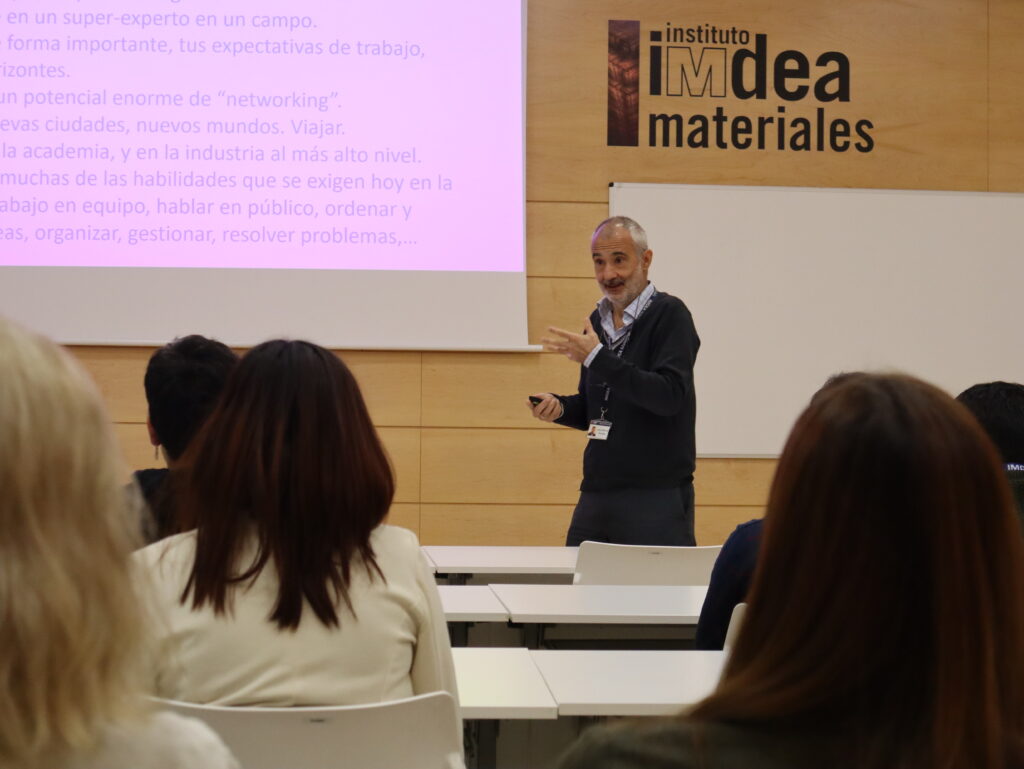 Researcher and Fulbright Scholar, Carmen Martínez, recently returned from six months at the University of Stanford, California, then spoke about the reasons to undertake a PhD at IMDEA Materials from the perspective of a current doctoral student.
In doing so, Martínez highlighted the institute's multidisciplinary nature, the quality of the supervisors, opportunities for scholarships and international research stays, and the training in valuable transversal skills on offer.
Attendees then had the opportunity to hear from Dr. Fernando Naya, Postdoctoral Researcher at the University Carlos III and alumni de IMDEA Materials.
The winners of the Institute's recent Three Minute Thesis Talks, Xiang Ao, Jimena de la Vega and Shuanglan Du then presented work related to their ongoing theses, before Dr. Juan Pedro Fernández gave a tour of the Institute's facilities.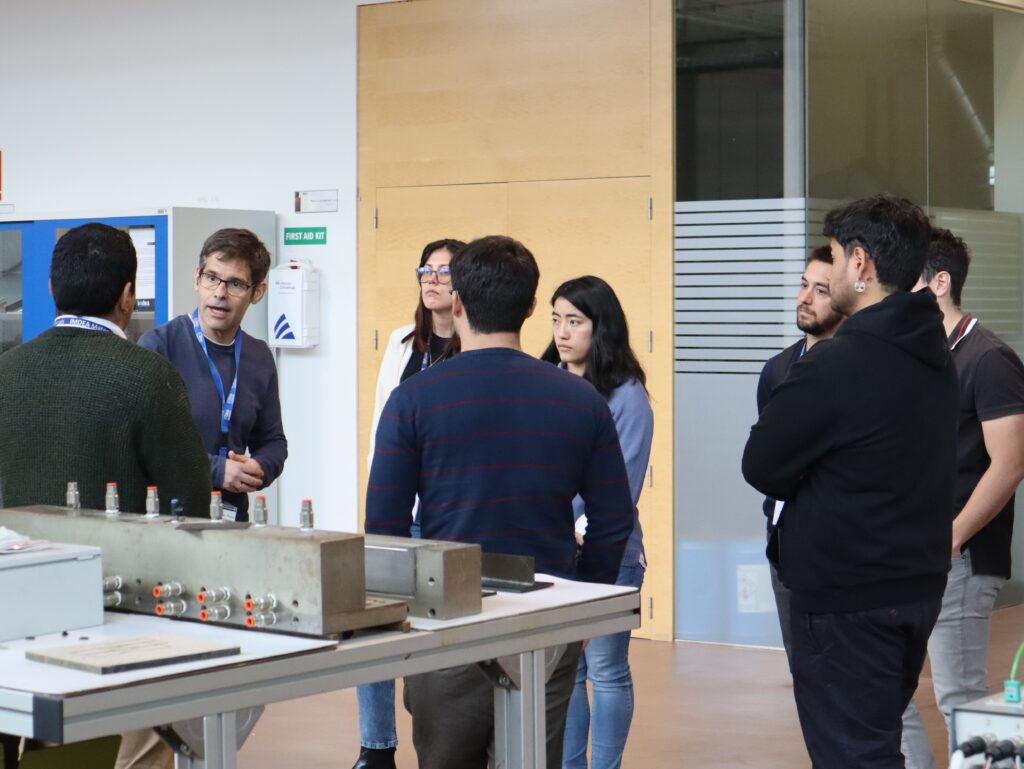 The afternoon session saw presentations from Dr. Luz Fuentes, R&D Director at PMG Polmetasa and Dr. Rocio Muñoz from HP before final words from IMDEA Materials' Scientific Director, Prof. Javier LLorca who expanded on some of the current PhD positions open at the Institute.
If you are interested in pursuing a PhD at IMDEA Materials Institute, check out our current open positions at https://jobs.materials.imdea.org/, or contact the research group leader of the program you are interested in joining.
To see more photos from today's event, check out IMDEA Materials' Flickr account, at: https://www.flickr.com/photos/196067669@N07/albums/72177720307504303