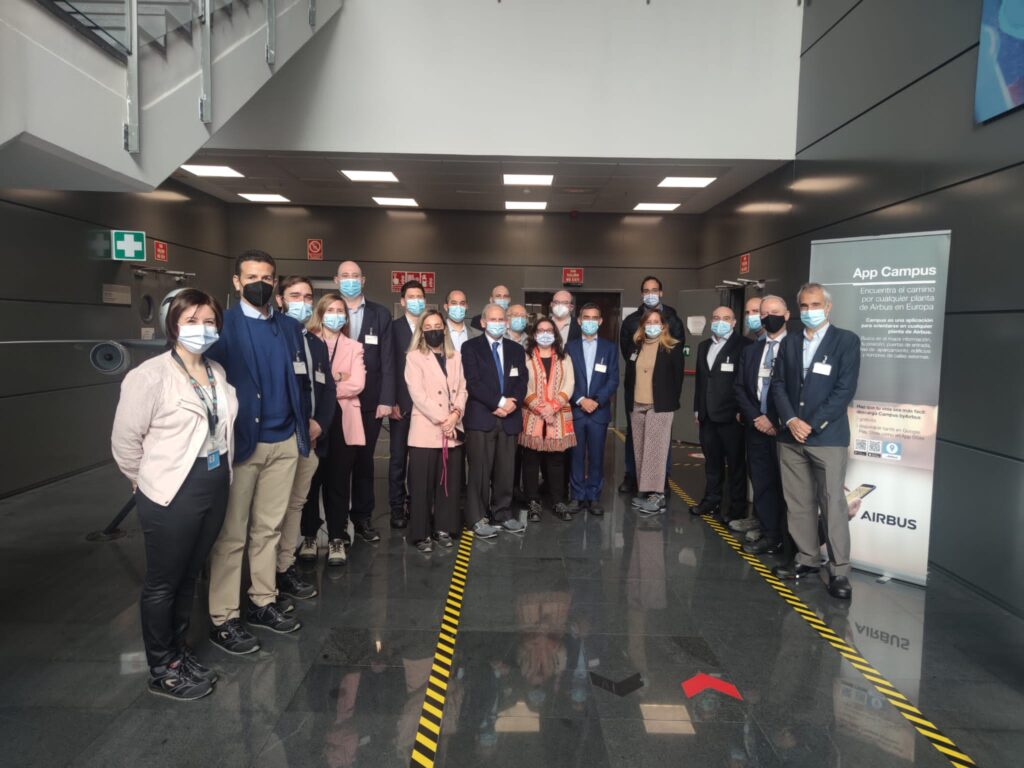 On the 22nd of March, the IMDEA Materials Institute held the second meeting of its Industrial Advisory Board (IAB) at the facilities of Airbus in Illescas (Toledo).
The activities related to this meeting began the previous day with the talk that Stéphane Cotte, Technical Manager at Toyota Motor Europe, gave at IMDEA Materials to its personnel and to other members of the IAB about Recent advances of proton-exchange membrane fuel cells (PEMFC) technologies, presenting the 2nd Generation Mirai as an example.
One of the goals of the IAB is to facilitate cross-sectoral collaborations and with this in mind, the second meeting moved from IMDEA Materials to the premises of Airbus in Illescas, where the company has its composite materials manufacturing lines for the wing lower cover and section 19 of the A350.
The day started with a tour to these manufacturing lines and continued with a meeting in which José Manuel Torralba, Director of the IMDEA Materials Institute, presented the main highlights of the first 15 years of the Institute, anniversary that was commemorated in a public event organised by the Madrid Regional Government the past 25th of February.
The meeting ended with an open discussion between all the participants about the most relevant short and medium-term technologies in the different sectors of the IAB entities.
From IMDEA Materials, we would like to thank the Airbus team for the warm welcome and hospitality.
ITP Aero will host the following meeting at its Aeronautics Advanced Manufacturing Center (CFAA) in Zamudio (Bizkaia).