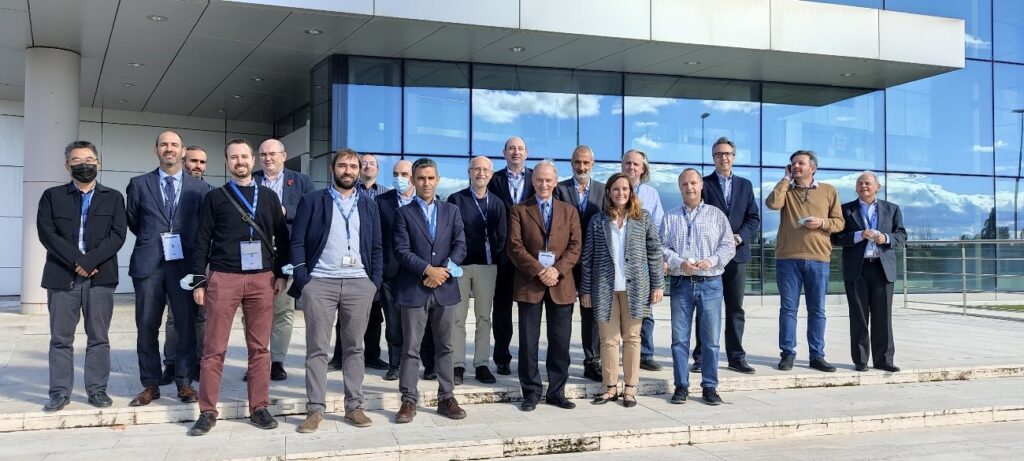 On the 3rd of November, the IMDEA Materials Institute held the first meeting of its Industrial Advisory Board (IAB) at its premises.
This meeting served as a touch base for the initiative, allowing the IAB members to know some of the latest research and technological developments made at the Institute and visit IMDEA Materials' facilities, including the newly established biomaterials lab, and exchange experiences about best practices on public-private collaborations.
Also, the IAB members got to know by first hand Floatech, the first spin-off company of the IMDEA Materials Institute. Juan José Vilatela, Senior Researcher at the Institute and Founder of Floatech, explained the process followed in his group to develop the technology that the spin-off intends to take to the market: a sustainable method to manufacture silicon anodes for the next generation of Lithium-ion batteries, that will allow the replacement of graphite, a critical raw material for Europe, by this material and that will also result in batteries with twice the capacity of current ones.
The Industrial Advisory Board is an initiative led by the Technology Transfer and Innovation Office of the IMDEA Materials Institute. Its primary goal is putting together a group of high-level representatives of industry leaders with a broad overview of scientific and technological needs within their sectors to weave a solid network of contacts in R&D&I activities with industries close to the main research lines of the Institute.